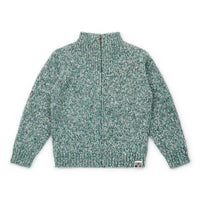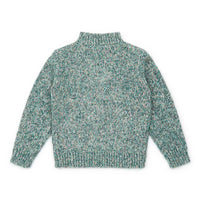 zipper cardigan chine vert
This marled high zip-up neck cardigan for boys comes in an on-trend green and is nice and toasty thanks to its high zipped collar. What's not to love?
Ever since it was first founded in 2001, BONTON has been designing timeless, quality collections for all moments in a child's life. 

Over the years, BONTON's collections have evolved, while forever combining comfort and modernity, playing with different colours, practical fits and unique styles. The brand's fun, family-focused identity also shines through in each of the concept stores and corners where its products are sold.