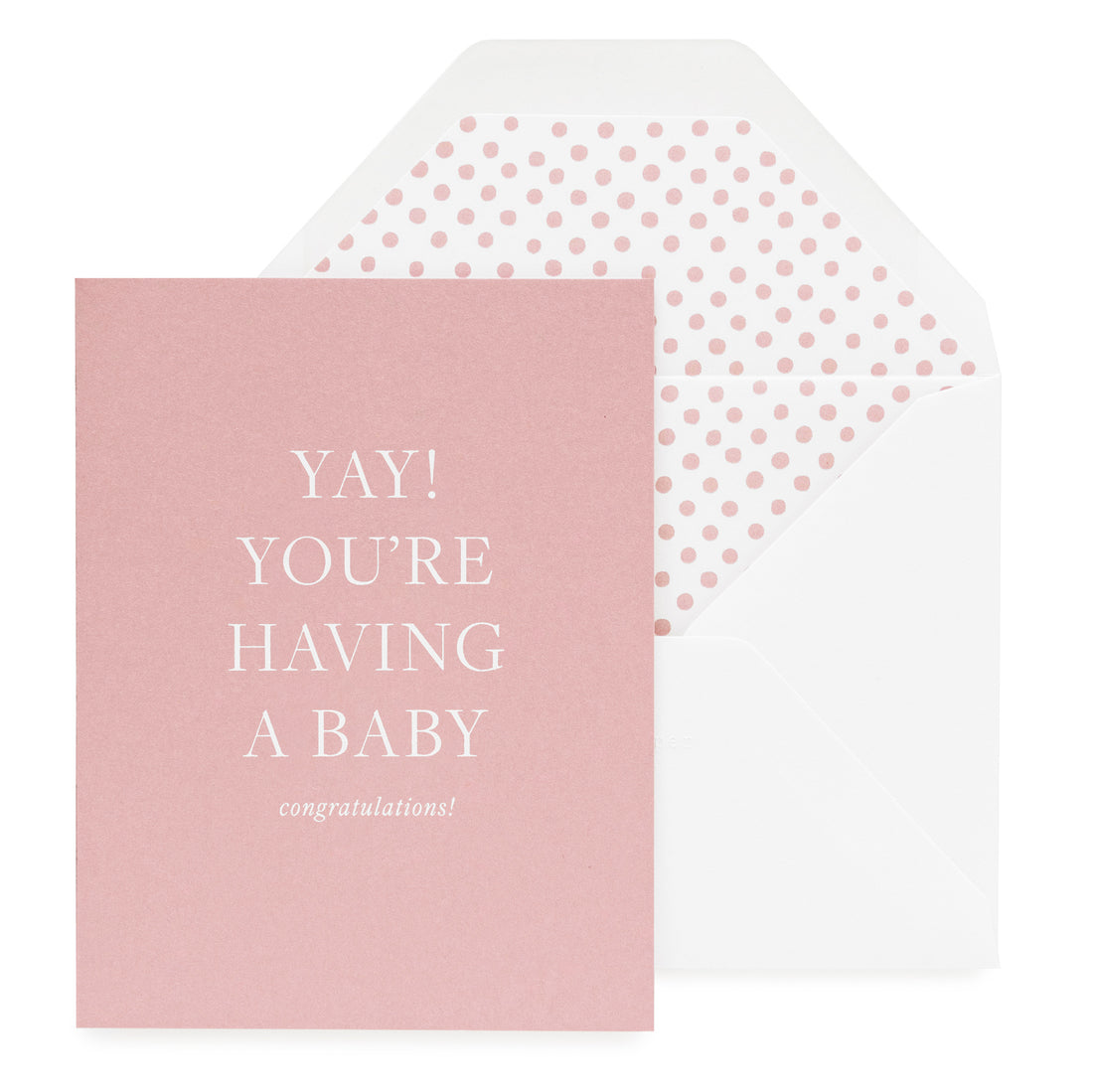 yay! you're having a baby card
Folded card with blank inside. Foil printed, white foil, dusty rose paper, with white envelope.
4.25 X 5.5 INCHES

In 2003, Sugar Paper started tinkering with a letterpress and helping their friends put beautiful paper in the mail. As each bespoke piece was sent, more and more people inquired. So more and more stationery was made. At a time when the world was steadfastly headed online, they took a risk and stayed focused on building our business offline, making beautiful, tangible things by hand that would far outweigh anything in the digital space.