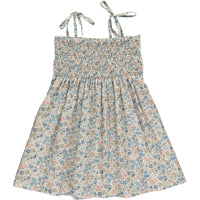 virginia dress vintage blue
This sun dress in elegant simplicity with ruche detail and tie straps makes it the ideal summer dress. Perfect for the warmest of weather or pair with a cardigan as the suns starts to set.
Olivier London is a London based luxury childrenswear brand that designs clothes and accessories for babies and children. The brand's award-winning vintage-styled cashmere and liberty print clothing is elegant and stylish, yet also comfortable, practical and durable.