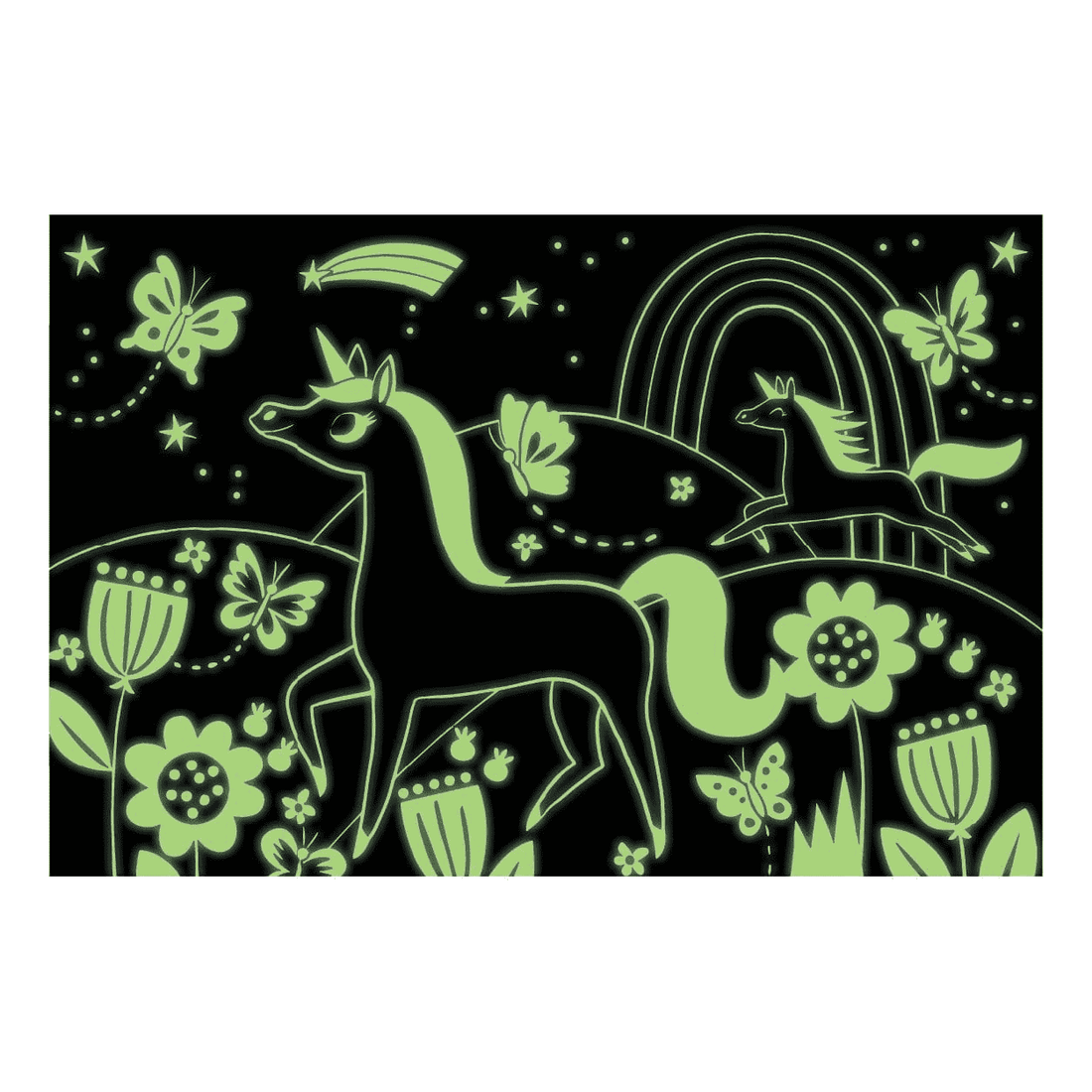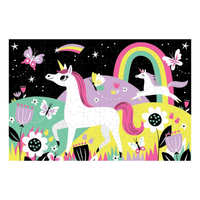 unicorns glow-in-the-dark puzzle
Visit a magical place with Mudpuppy's Unicorns Glow-In-the-Dark Puzzle. After you put together 100 pieces of unicorn fun, turn out the lights to see the puzzle glow!
100 pieces: 18 x 12", 46 x 30.5cm 
Piece puzzle together, then turn out the lights to reveal a glowing image
Ages 5+
Box dimensions: 7 x 5 x 3", 19 x 13 x 9cm
Puzzle greyboard contains 90% recycled paper. Printed with nontoxic inks.