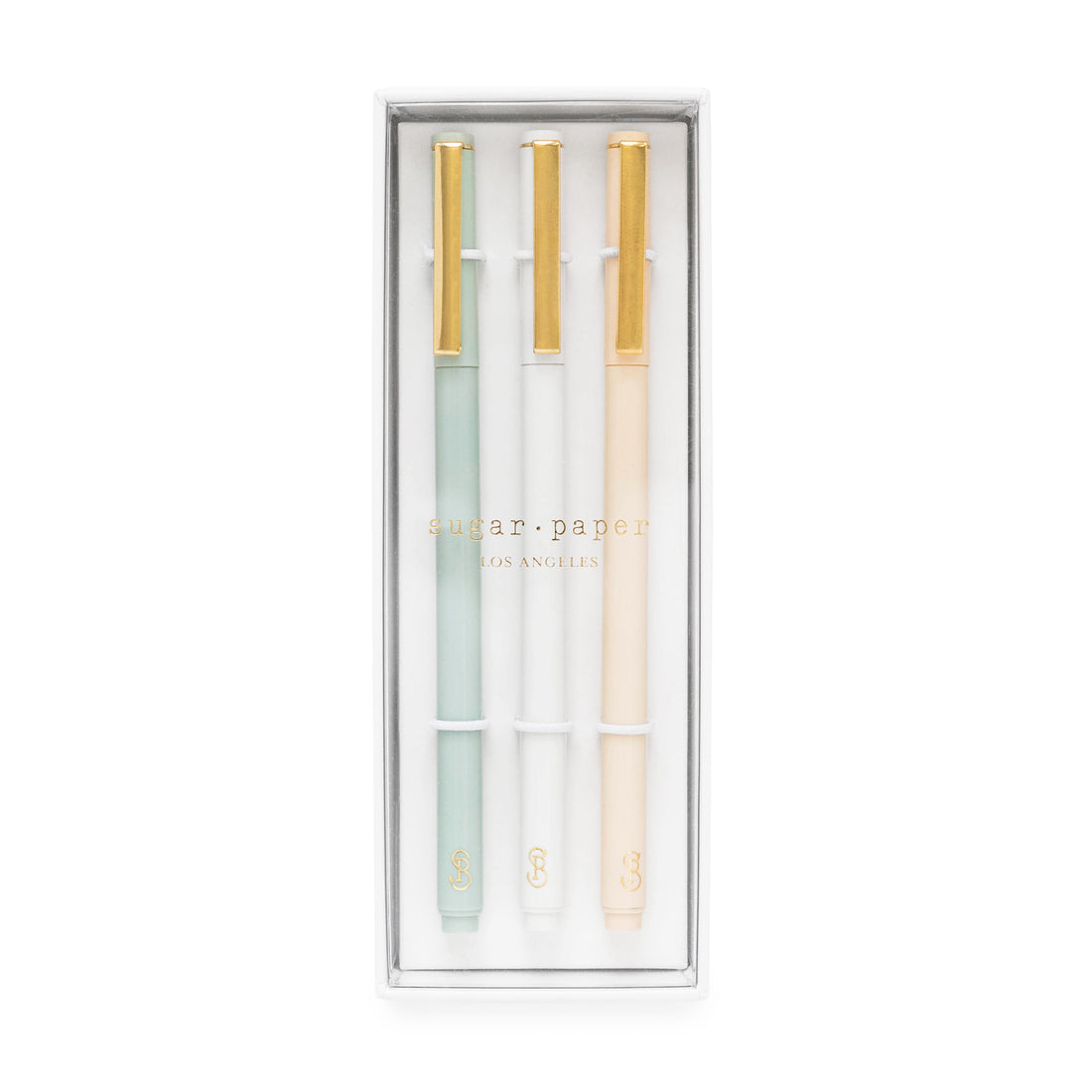 the solid felt pen set of 3
These felt pens bring an inky black finish to all your writing with a smooth barrel and gold details. White, pale pink, and mint green plastic finish. Gold Sugar Paper logo and clip. Black ink, felt tip. 

5.5 IN. X .75 IN.

In 2003, Sugar Paper started tinkering with a letterpress and helping their friends put beautiful paper in the mail. As each bespoke piece was sent, more and more people inquired. So more and more stationery was made. At a time when the world was steadfastly headed online, they took a risk and stayed focused on building our business offline, making beautiful, tangible things by hand that would far outweigh anything in the digital space.