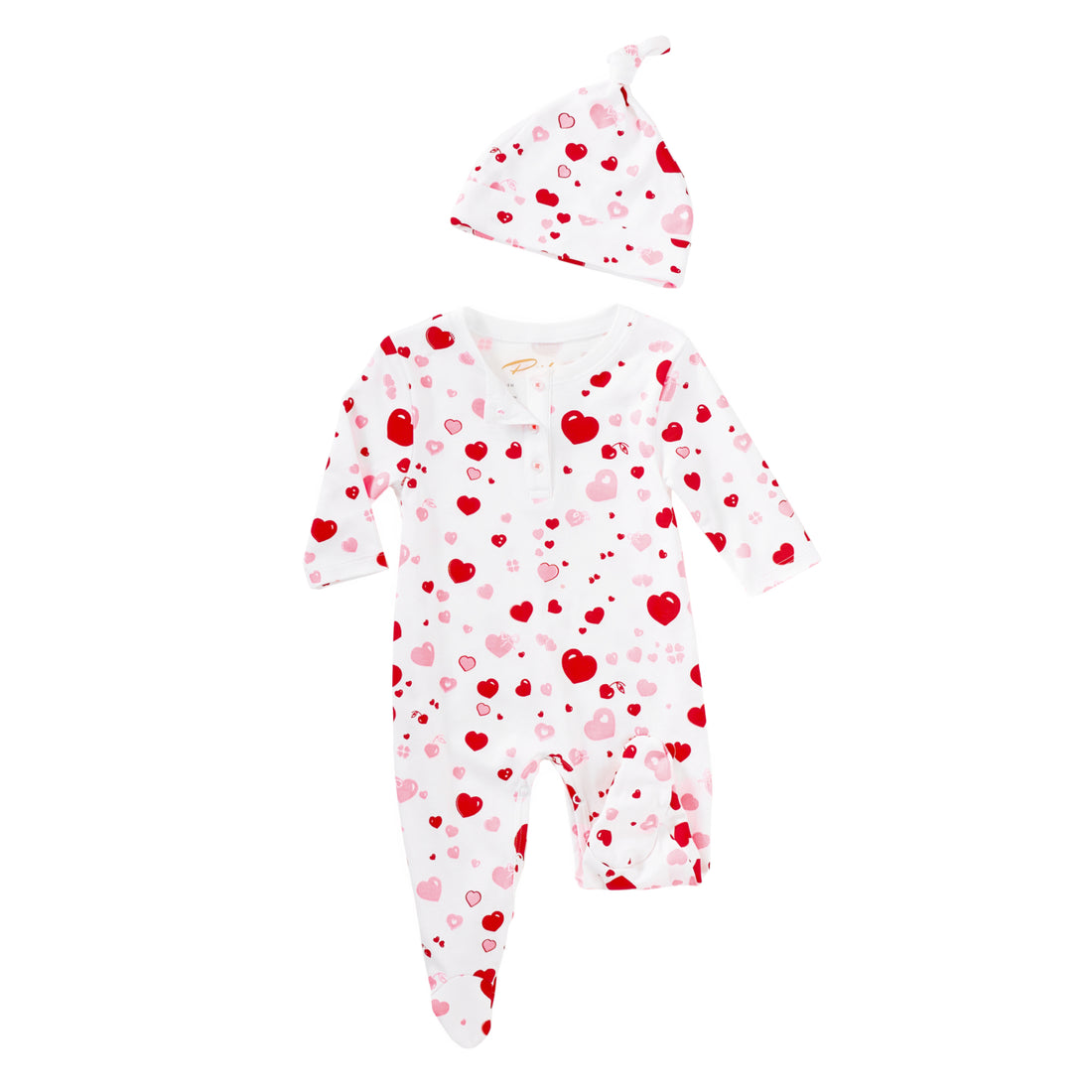 sweetheart baby onesie + hat
Hearts. Hearts. Lots of Hearts for a little baby. Rose printed hearts on a delightfully soft white pima cotton are beautifully printed using gentle, water-based dye for a better feel. 100% ultra soft pima cotton.
Petidoux, meaning small and soft, is the finest quality of luxery sleepwear for your littles. Made with the highest quality cotton and sourced and designed with the utmost attention to detail, their products embody the softness and elegance every child deserves.