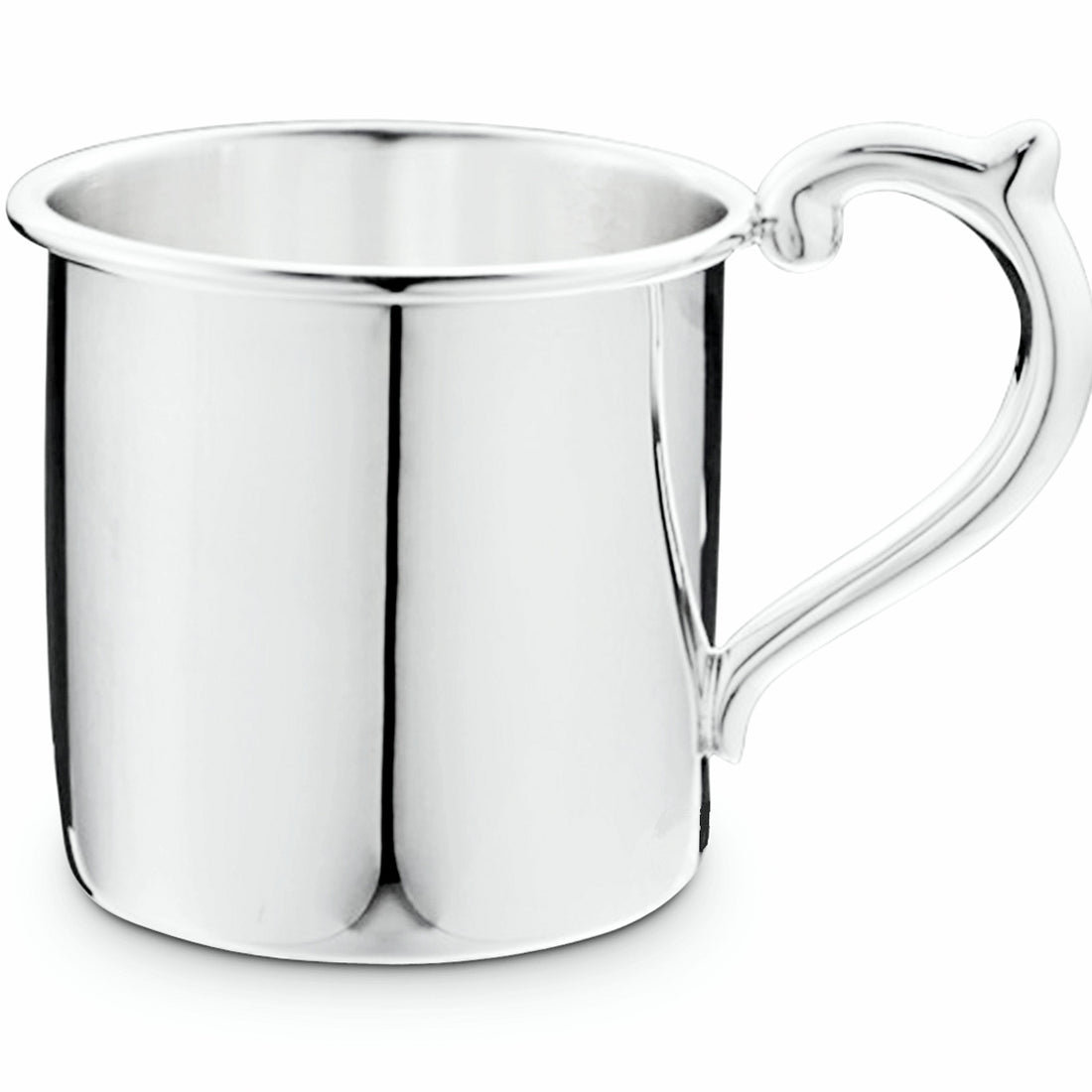 sterling silver plain baby cup
This Sterling Silver Baby Cup is an elegant and luxurious gift that makes a cherished family heirloom. This cup is wonderful gift whether you're celebrating a new life entering the world or any other special occasions. This baby cup is a high quality treasure designed to stand the test of time. 
Sterling silver is the best choice for little ones as it is naturally antibacterial, antimicrobial, and non-toxic. This Sterling Silver Baby Cup measures 2-1/8" in height and 2-3/8" in diameter. All Cunill® Sterling Baby cups are handmade and made of 93-94% pure silver, Cunill cups surpass the industry standard of 92.5%. Each cup is protected by state of the art, environmentally friendly, tarnish preventative lacquer to ensure a long lasting, high-quality silver product.
Cunill America Inc. is a family owned and operated company incorporated in January 2007 becoming the exclusive U.S. distributor of its signature brand Cunill Barcelona 1916®. Being a smaller family business  allows Cunill to pass on unequaled quality-to-value wholesale and retail price points to the U.S. precious metal and luxury gift markets. All of the product is imported from European metal-smith artisans near the Mediterranean, factories in Italy, Spain, and Greece and stocked at their headquarters in Western. Massachusetts. 
Cunill's specialty is in high quality product that is suited to personalizing including picture frames, baby rattles, and personal accessories. They believe our affiliate factories are the secret gems of the Mediterranean, most of them in Italy but also Spain and Greece. These hand made precious metal objects are only available to the U.S. market through Cunill America.