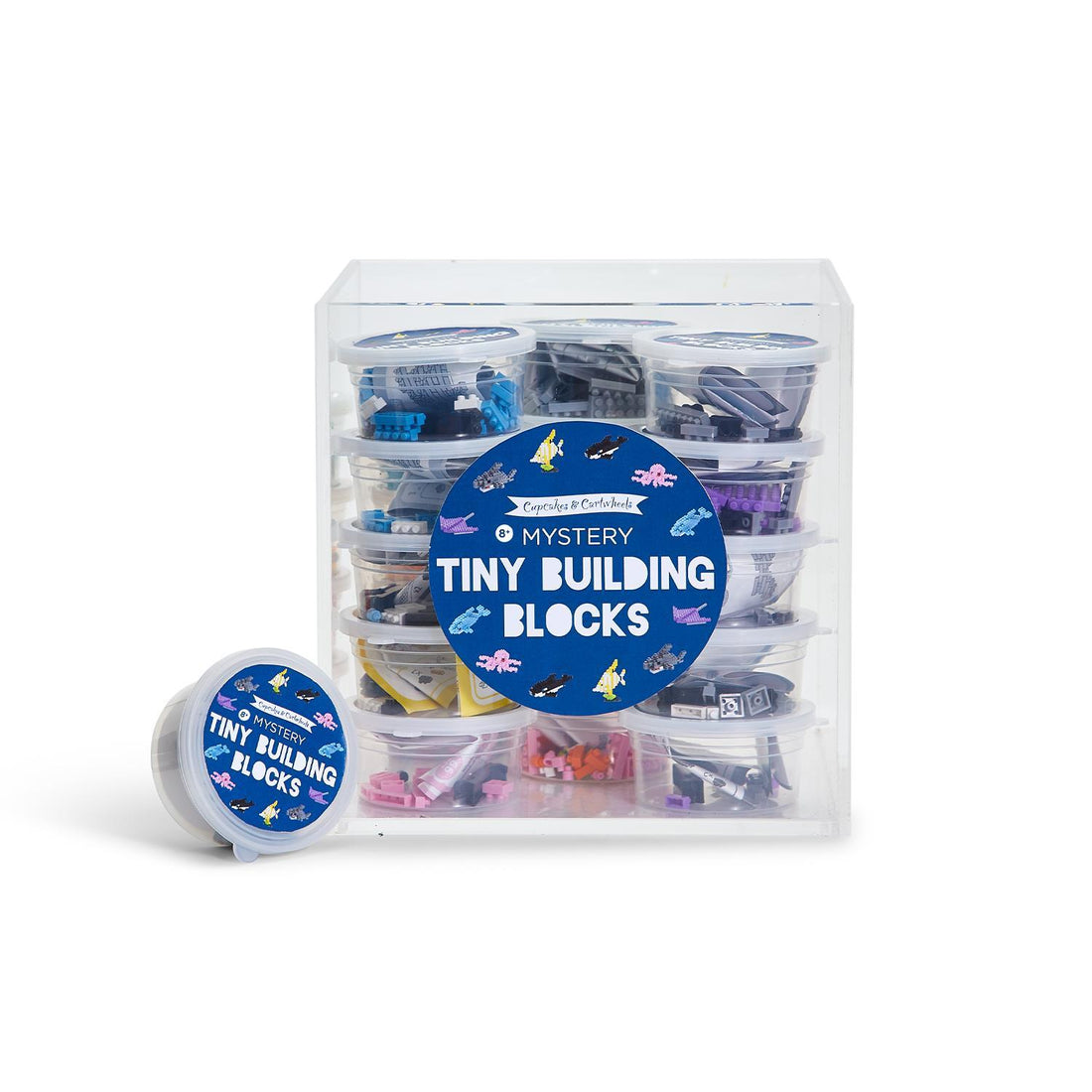 Get a random tiny block sea creature from this tiny building blocks mystery box!  Possibl ptions include sharks, dolphins, whales, octopi, sting rays, and fish. This box is a great way to teach kids improved motor skills and patience. And, these pieces are perfect for gifts and party favors
One creature per order. 
Inspired and guided by Bobbie and Tom, her son, the company's aspirations are supported by a solid vision and a relentless passion for great style and creativity in everything that they do. Bobbie and Tom strive to maintain the company's leadership position in the gift and home industry, not only by offering the best product but also by their inspiring showroom displays their exciting trade show offerings and by their world class service staff.