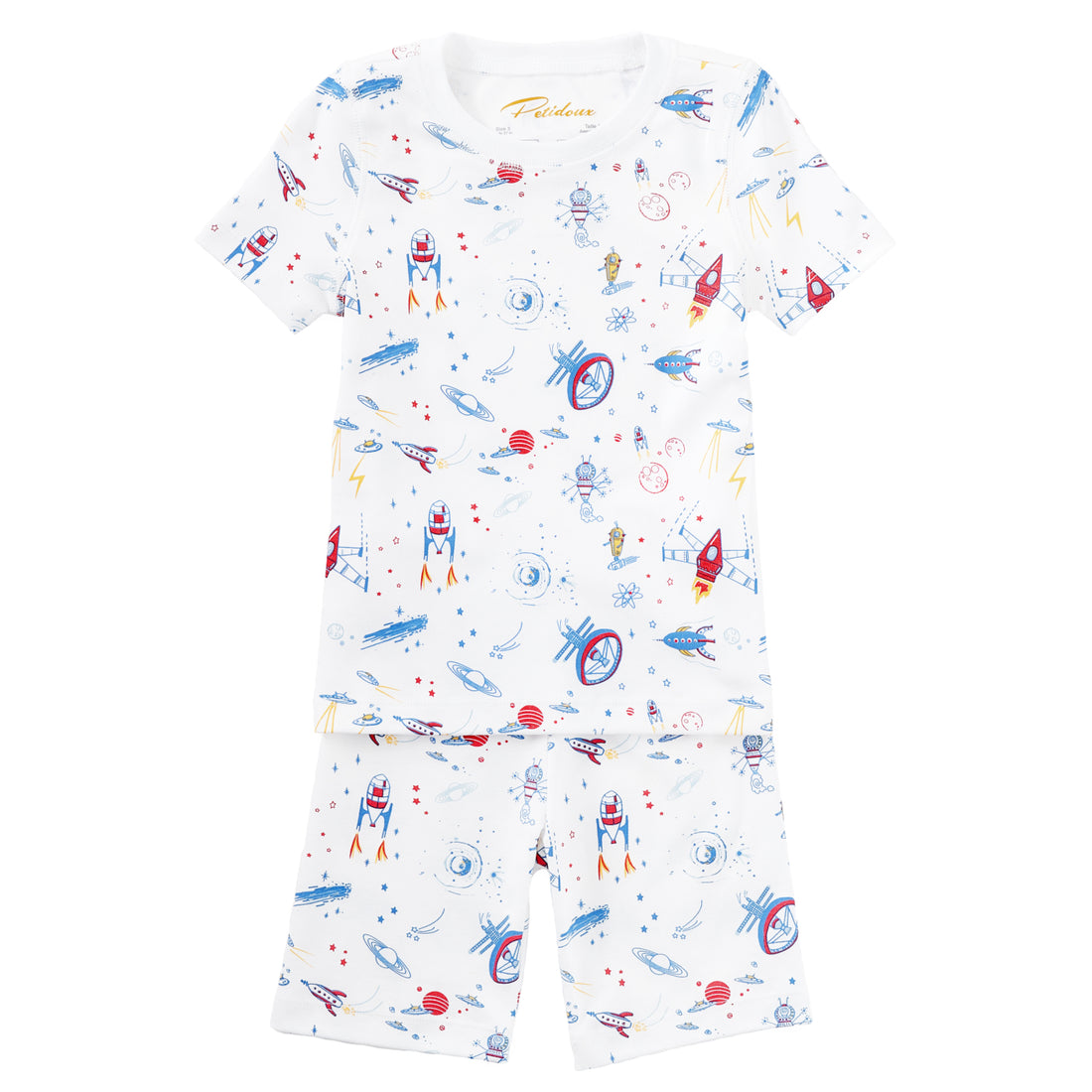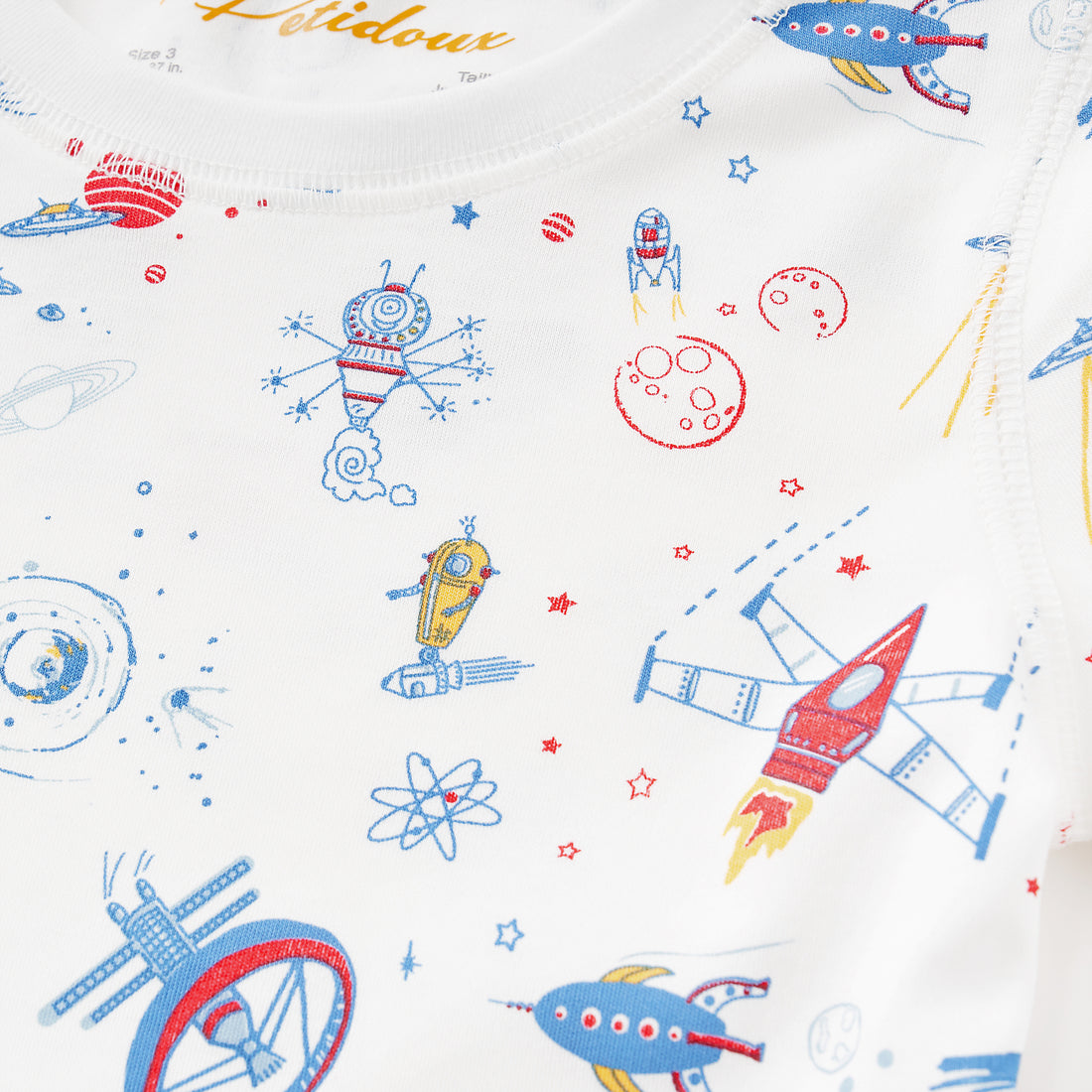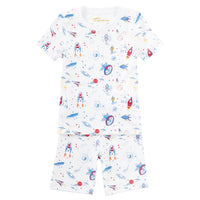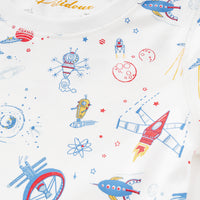 rocket to mars pajama set
For the space loving curious minded littles. This crewneck, short sleeve pajama set is covered in space ships and more that will have your little dreaming of being amongst the stars. 100% ultra soft pima cotton.
Petidoux, meaning small and soft, is the finest quality of luxery sleepwear for your littles. Made with the highest quality cotton and sourced and designed with the utmost attention to detail, their products embody the softness and elegance every child deserves.