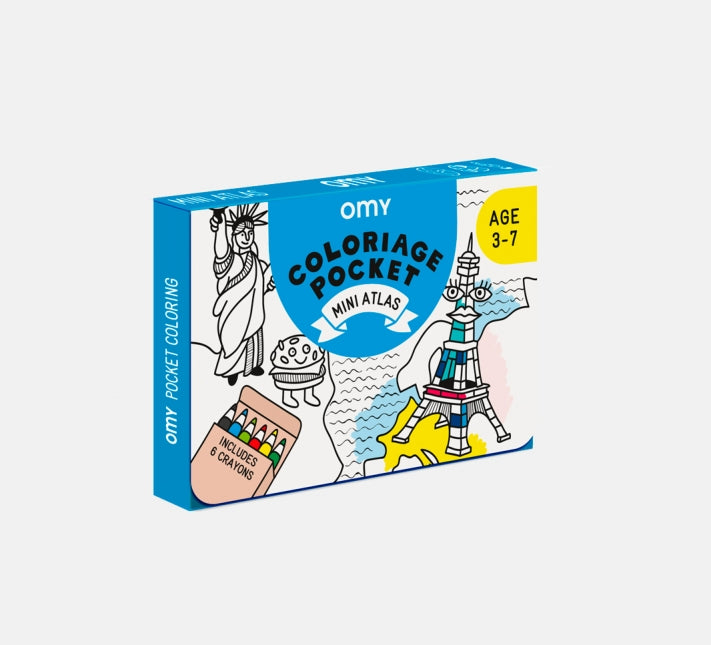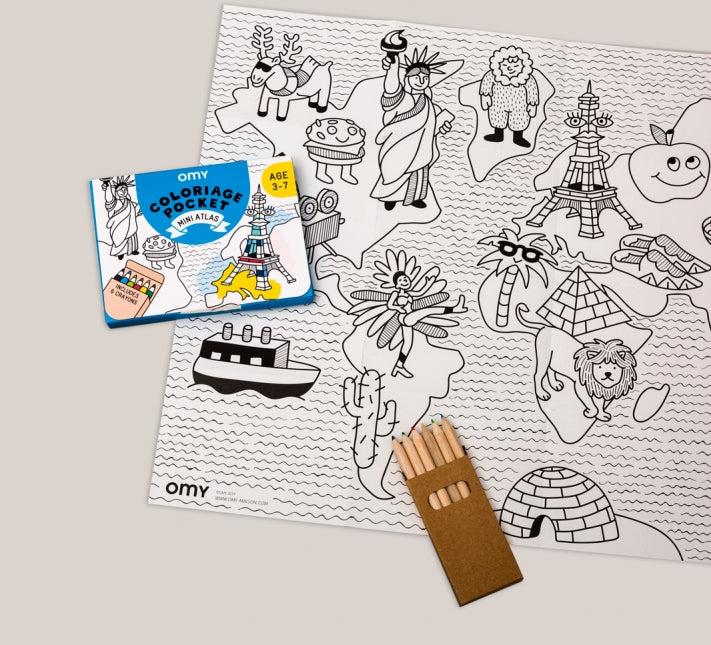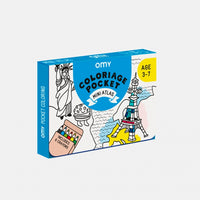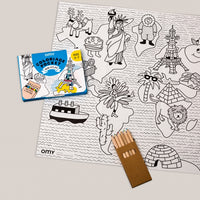 pocket coloring of the world atlas
A mini coloring set with 6 mini pencils inside for the little ones! 
Ideal for kids on the go, or just killing time. Take it everywhere: in transport, restaurants, in your suitcase. 
The drawings are big , the colorings are finished quicker and they're super-easy to carry around!