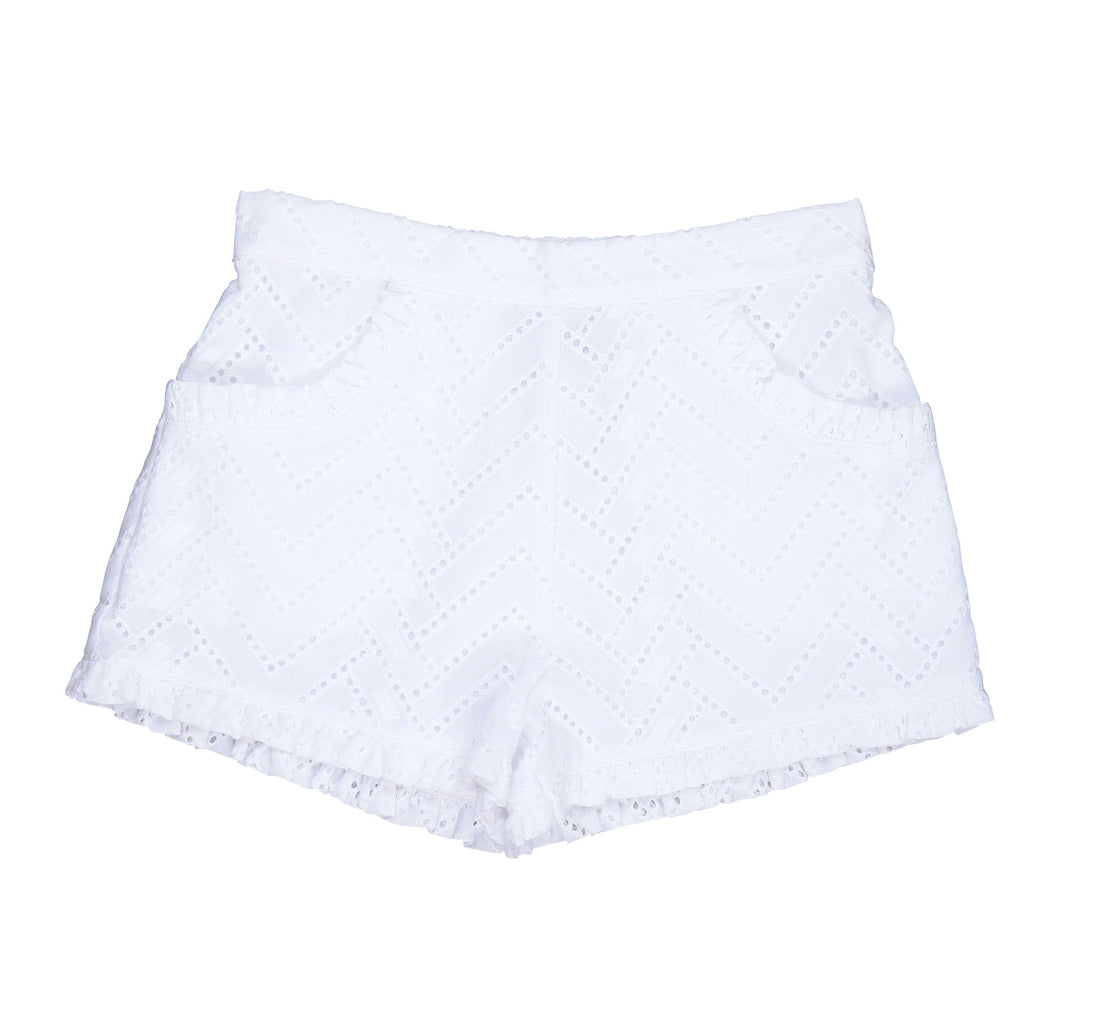 phoebe pocket short white eyelet
Busy Bees' popular ruffle shorts are gussied up this season with more pockets and a streamlined front waistline. Elastic at back, ruffle pocket.
100% cotton.
For boys and girls 3 months to 16 years, emphasizing clean lines, vibrant colors, special detailing and the highest quality fabrics. Busy Bees puts a modern twist on timeless, preppy classics.

Polished not precious, comfortable not fussy, and traditional not dated. Expertly combining classic American style elements like crisp stripes, vibrant colors and unique details to create that perfectly preppy twist!