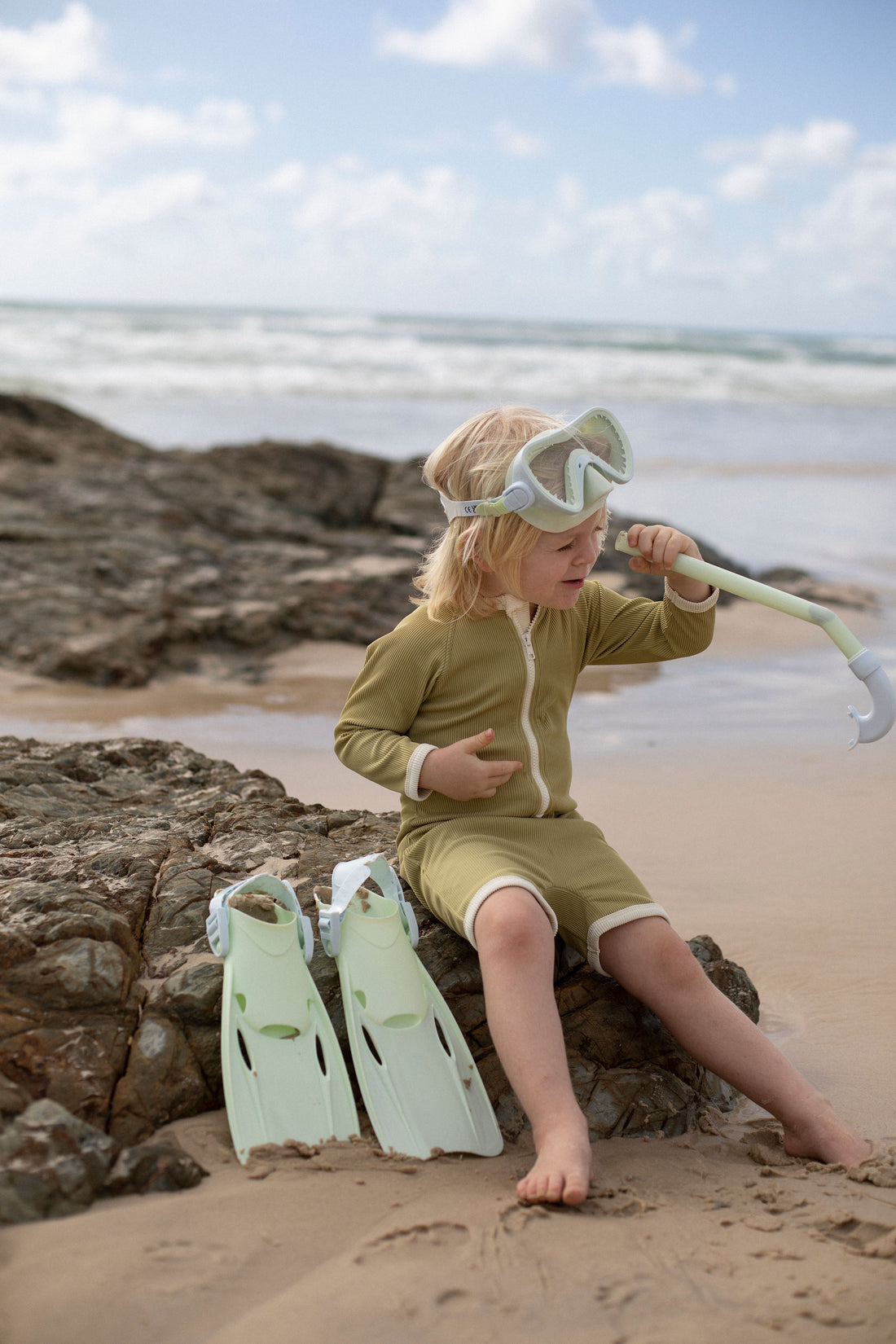 Deep dive into your best summer yet with the Sunnylife dive set. To fit shoe size EU 31-34, UK 13-2, US 1-3. Set includes x1 mask, x1 snorkel, x2 flippers and x1 carry bag. Adjustable strap on mask and flippers. 
Product dimensions: 25 x 8 x 38 cm | 9.84 x 3.15 x 14.96 in
Founded in 2003, Sunnylife is your one stop shop for summer! Originated in Sydney, Australia, they wanted to share their authentic summer style with everyone. Sunnylife's products are designed to service and enhance the best parts of summer.