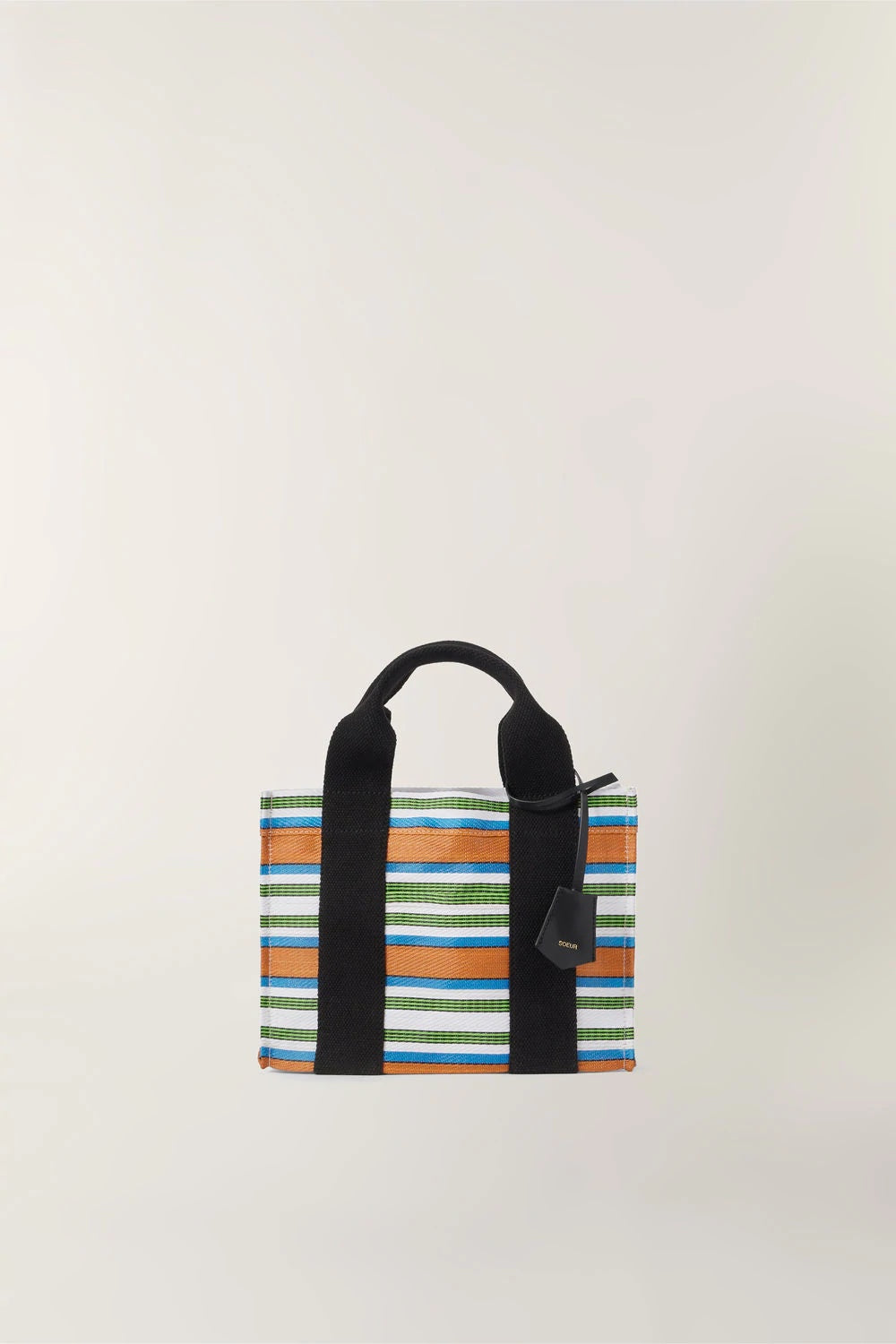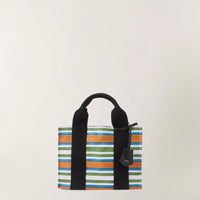 women's mini fala bag orange vert
Mini striped nylon canvas bag in shopping bag style in. 
Cotton braided handle. 
Height 25cm, width 28cm, depth 10cm
Soeur, French for "sister," is a Parisian brand created by two sisters for all sisters. The brand creates a sensitive, timeless wardrobe, built on a love of materials and colours and a passion for authenticity and quality. This womenswear brand aspires to offer an inspiring vision of femininity defined by grace, freedom and simplicity.