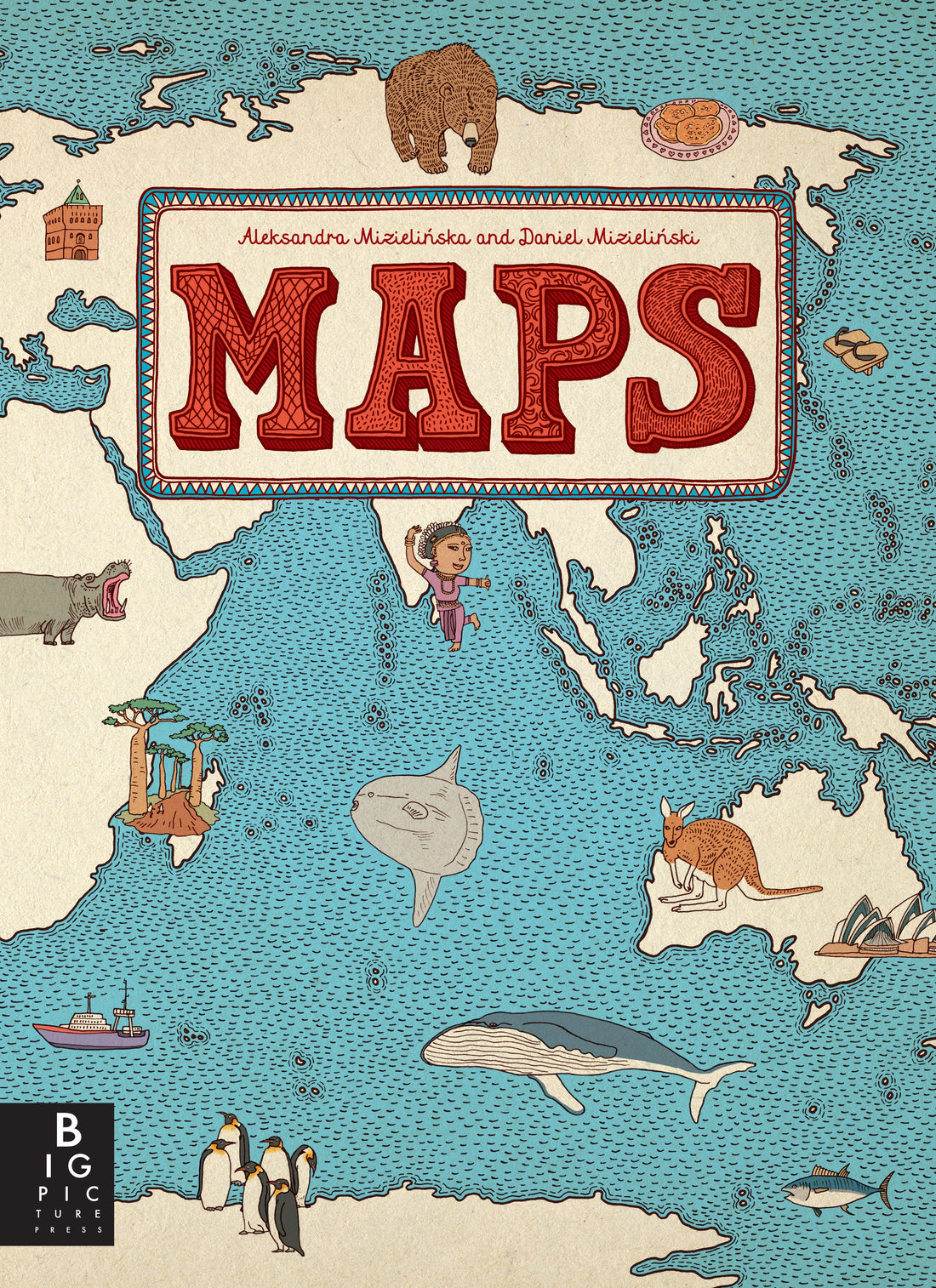 Travel the world with this book of maps. Maps is visual feast for readers of all ages, with enchanting illustrations. It features not only borders, cities, rivers, and peaks, but also places of historical and cultural interest, eminent personalities, iconic animals and plants, cultural events, and many more fascinating facts associated with every region of our planet. 112 Pages. Hardcover. 
By Aleksandra Mizielinski and Daniel Mizielinski
Penguin Random House is the international home to more than 300 editorially and creatively independent publishing imprints. Their mission is to ignite a universal passion for reading by creating books for everyone. They believe that books, and the stories and ideas they hold, have the unique capacity to connect us, change us, and carry us toward a better future for generations to come.