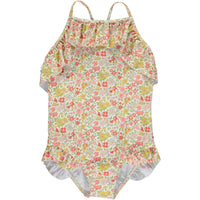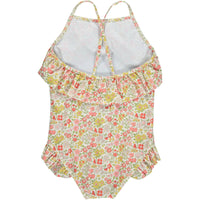 lola rose swimsuit buttercup
The adorable Lola Rose Swimsuit has frill detailing and cross over straps at the back, vintage style at its best. This woven fabric is made from discarded fishing nets recycled into a nylon 6 material. It is breathable, very comfortable, and holds its shape exceptionally well.
Olivier London is a London based luxury childrenswear brand that designs clothes and accessories for babies and children. The brand's award-winning vintage-styled cashmere and liberty print clothing is elegant and stylish, yet also comfortable, practical and durable.