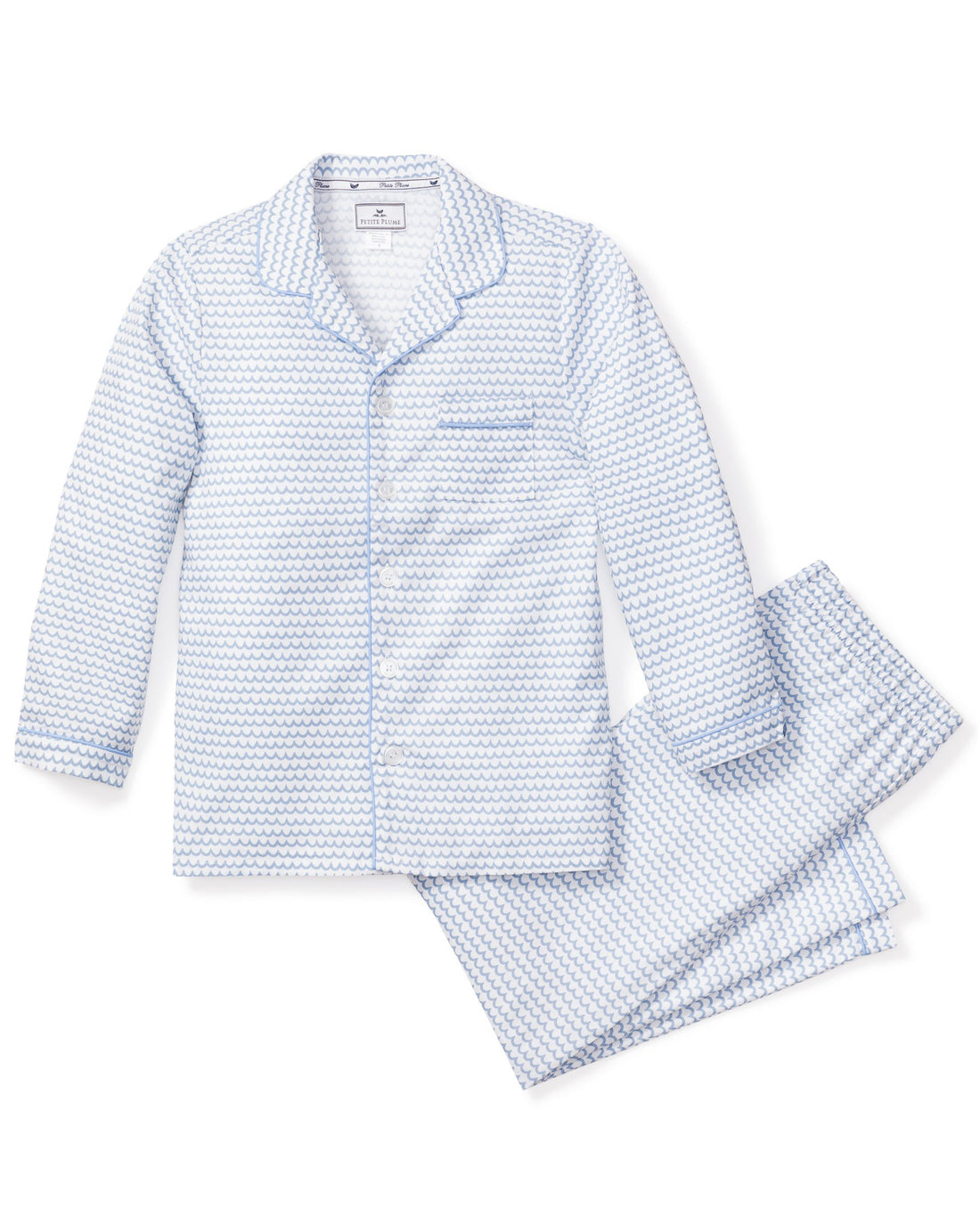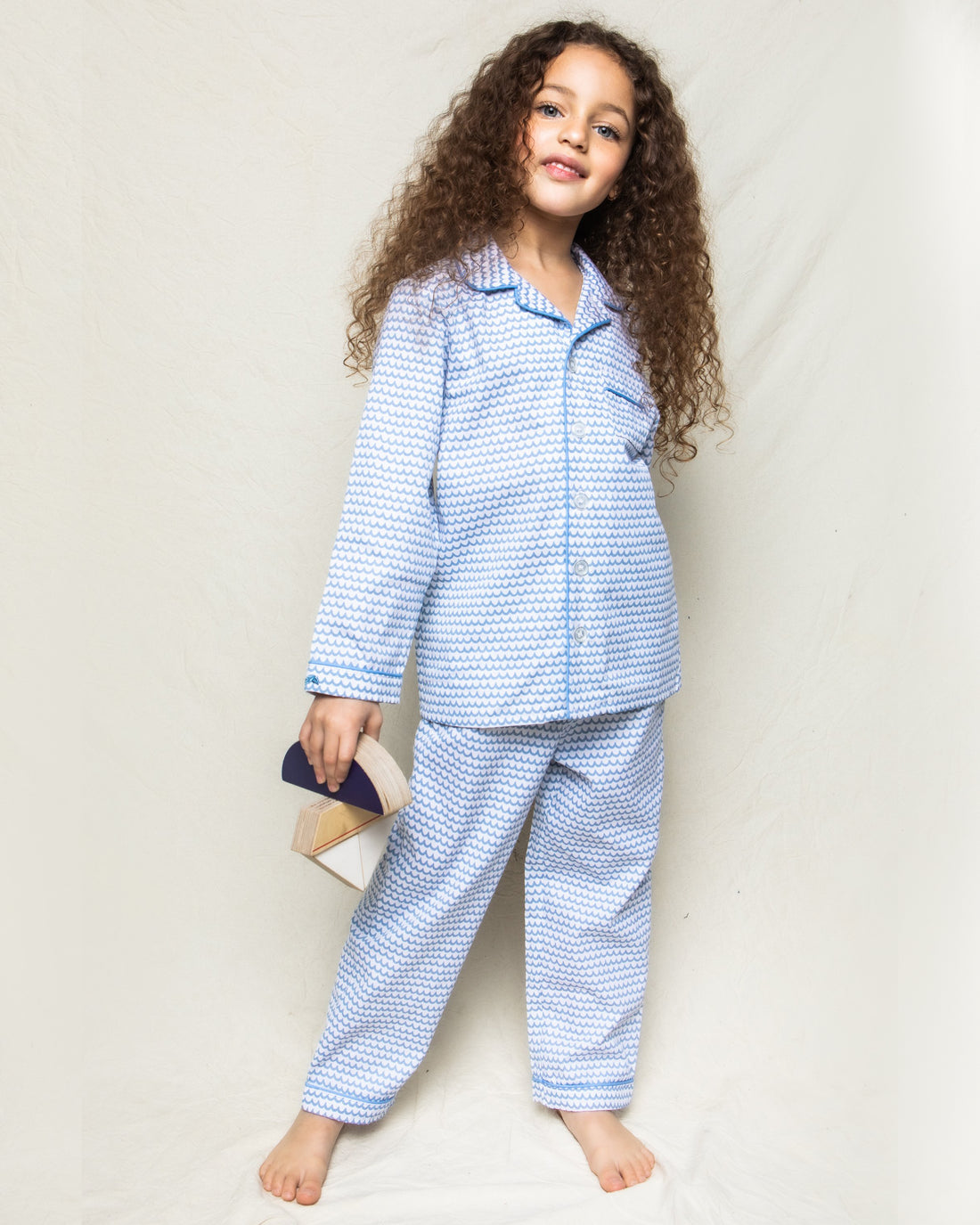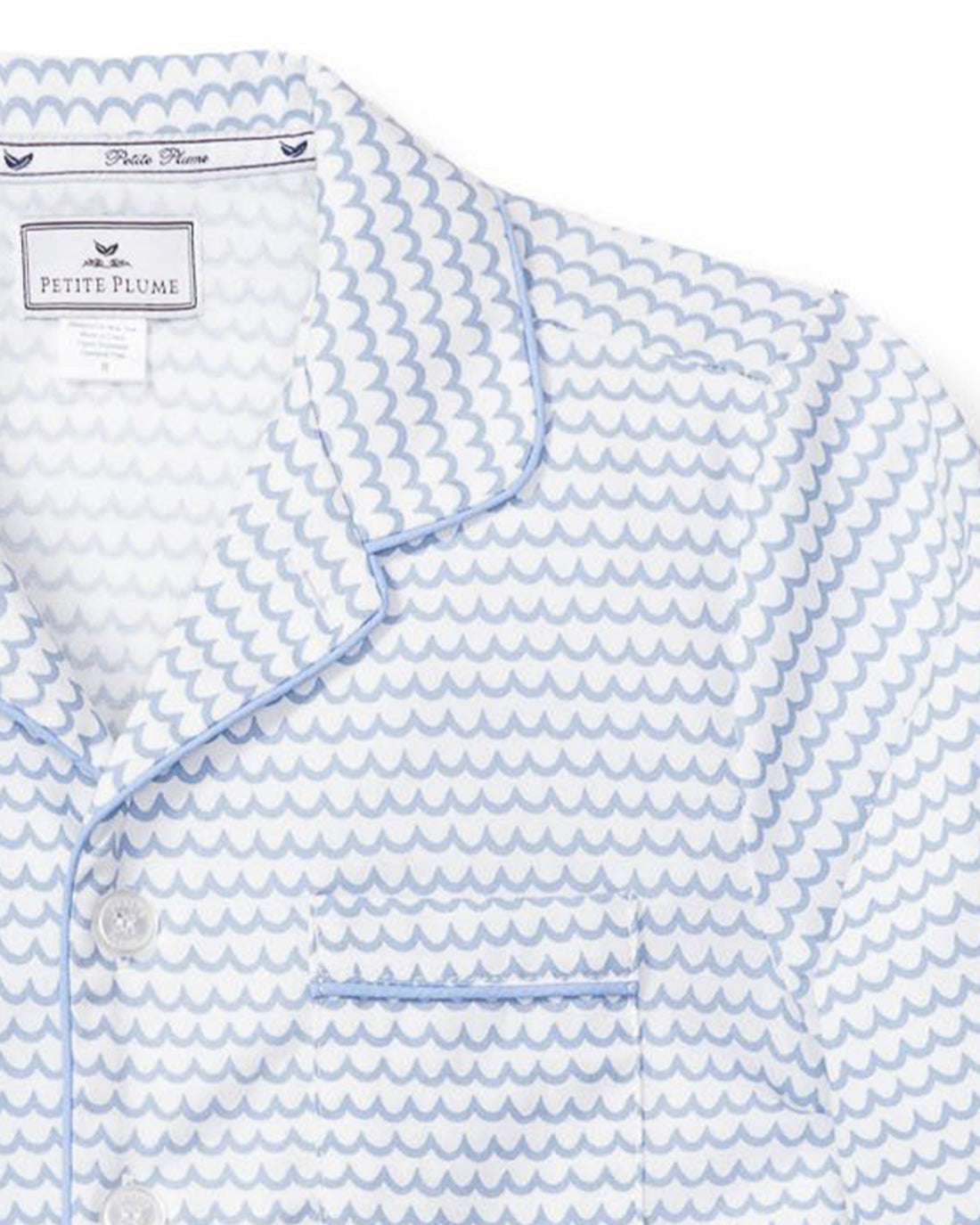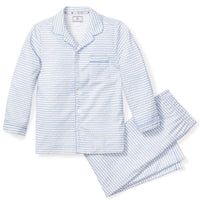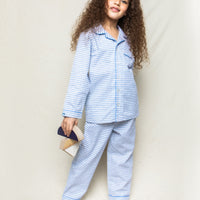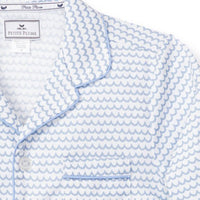 A print paying tribute to the color, scent, sound, and rhythm of the sea. This classic pajama set is accented with contrast piping and finished with pearl buttons.
The sleepwear is made from the finest quality cotton and blended with just enough inherently flame retardant fiber to allow it to pass strict CPSC flame retardant laws without using harmful chemicals. The fabric is brushed for added softness, making the sleepwear feel absolutely luxurious, getting cozier after each wash.
Petite Plume creates sophisticated and comfortable sleepwear in the most exquisite cotton available. This elegant range of sleepwear features traditional elements in classic colors with fine attention to detail. The superior fabric used in this collection is brushed for added softness and gets cozier with each wash.