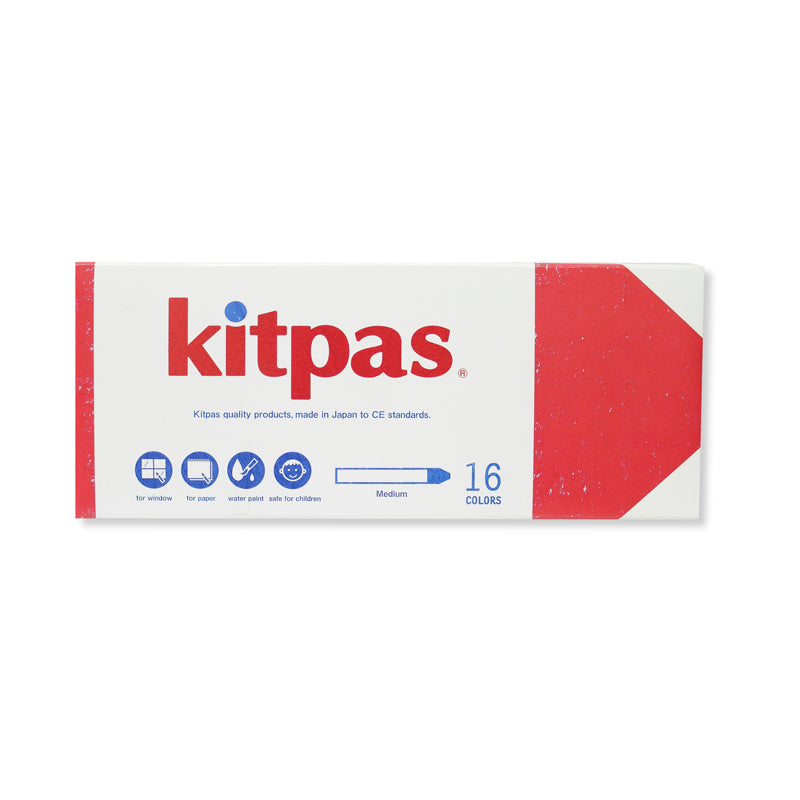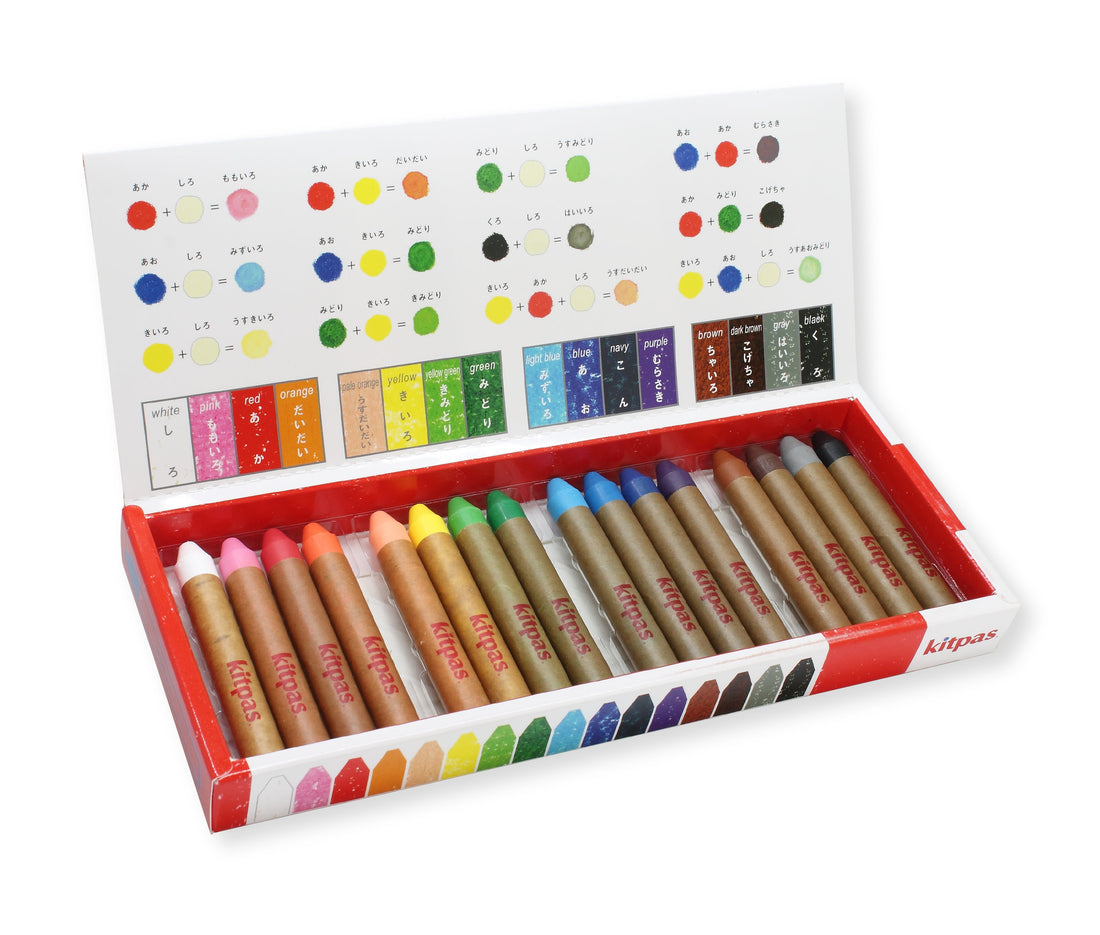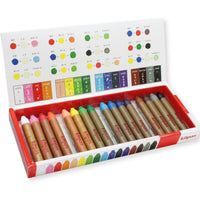 kitpas crayons medium 16 colors
A set of kitpas Medium (White, Pink, Red, Orange, Pale orange, Yellow, Yellow green, Green, Light blue, Blue, Brown, Black, Navy blue, Gray, Dark brown, Violet)
Kitpas has been making quality art materials for over 80 years since our founding in 1937 as a manufacturer of dustless chalks.
In 2005 they introduced buttery smooth, truly multi-surface, vividly colored and water soluble Kitpas Art Crayons which are also completely non-toxic and easy to clean up. They soon became both kids' and parents' favorite choice of crayons, winning Japan's prestigious "Stationary of the Year Award" in 2009.
Today, Kitpas has evolved into Japan's leading manufacturer of innovative, eco-friendly art materials. Let your creativity flow with Kitpas!