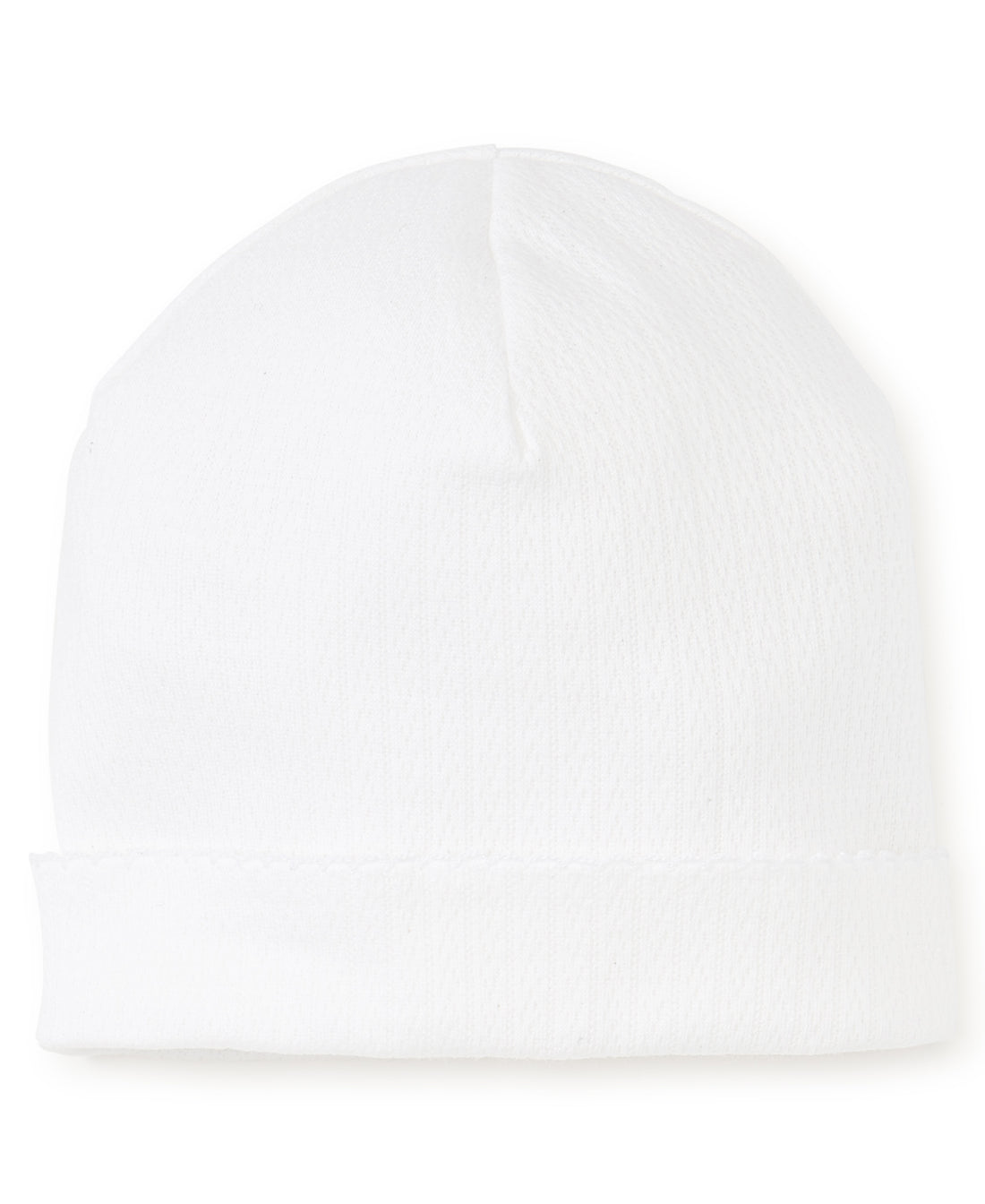 kissy pointelle hat white
The coziest, pointelle textured hat to keep baby's head warm. Made from 100% Pima cotton in a fitted style.

Made in Peru.
There are a million and one baby clothes companies, but few, if any, that only use the highest quality fibers to produce luxuriously comfortable fabric. At Kissy Kissy, they use only premium Peruvian Pima cotton to create clothes that are softer than soft, brighter than bright, and durable enough to handle every adventure.