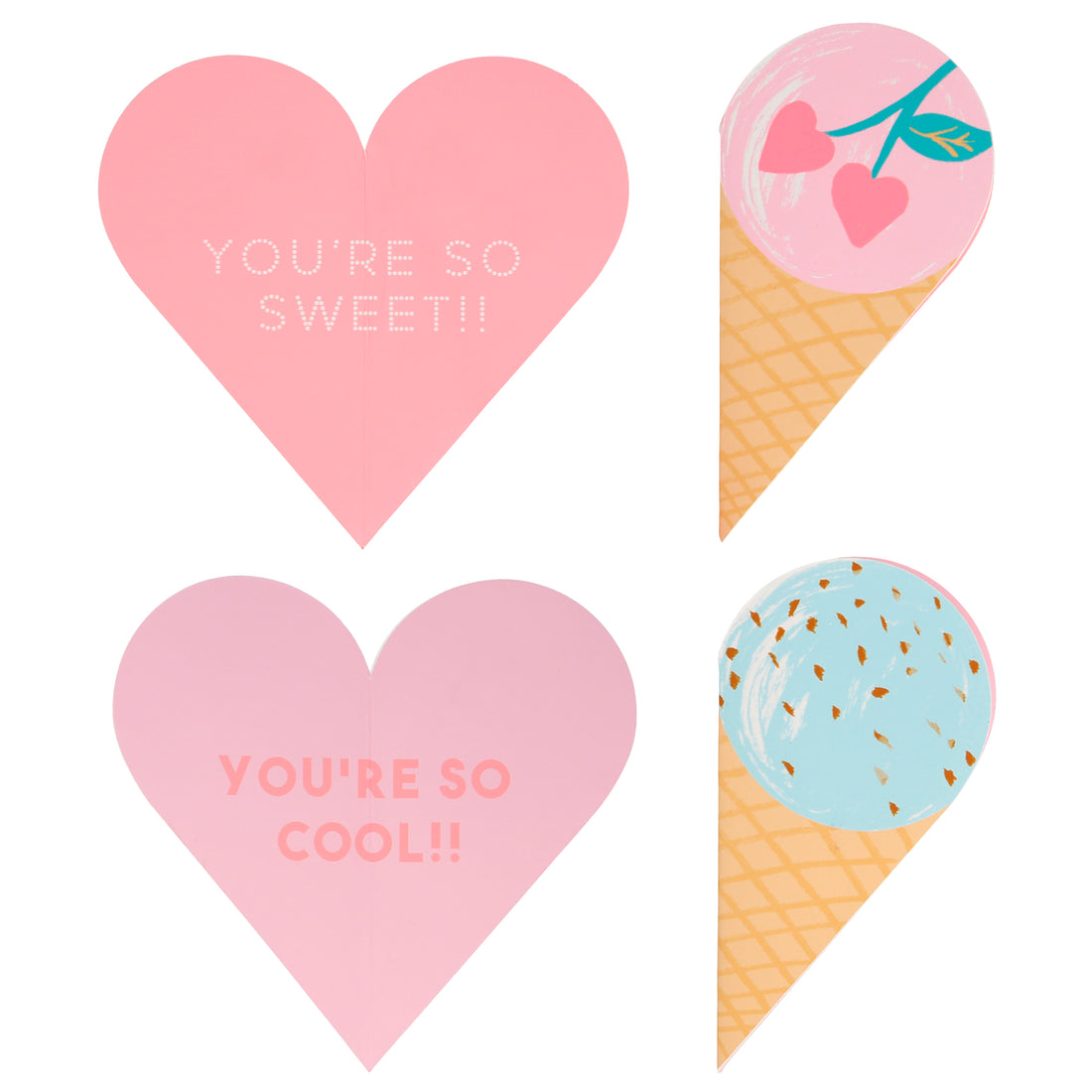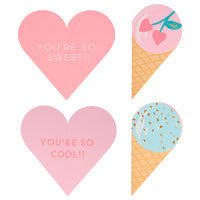 A super cool way to say Happy Valentine's Day is with these incredible ice cream van cards. Each card comes with a friendship bracelet for a lasting gift.
The 2 different designs of cards feature ice creams with love heart cherries, sprinkles and gold foil details
Imagine the receiver's surprise when they open their card to reveal a friendship bracelet with a colorful cord
The envelopes are designed as ice cream vans, with shiny gold foil details - a delight to open!
Inside Message: You're so Cool! You're so Sweet!
Suitable for ages 3+
Made from sustainable FSC paper
Pack of 12 in 2 designs
Product dimensions: 2.25 x 4.25 x 0.125 inches
Meri Meri is an international lifestyle brand for party, home and play. Whether you need party supplies, toys or stationary, all products are made with one goal: to preserve the wonder of childhood throughout a whole life.