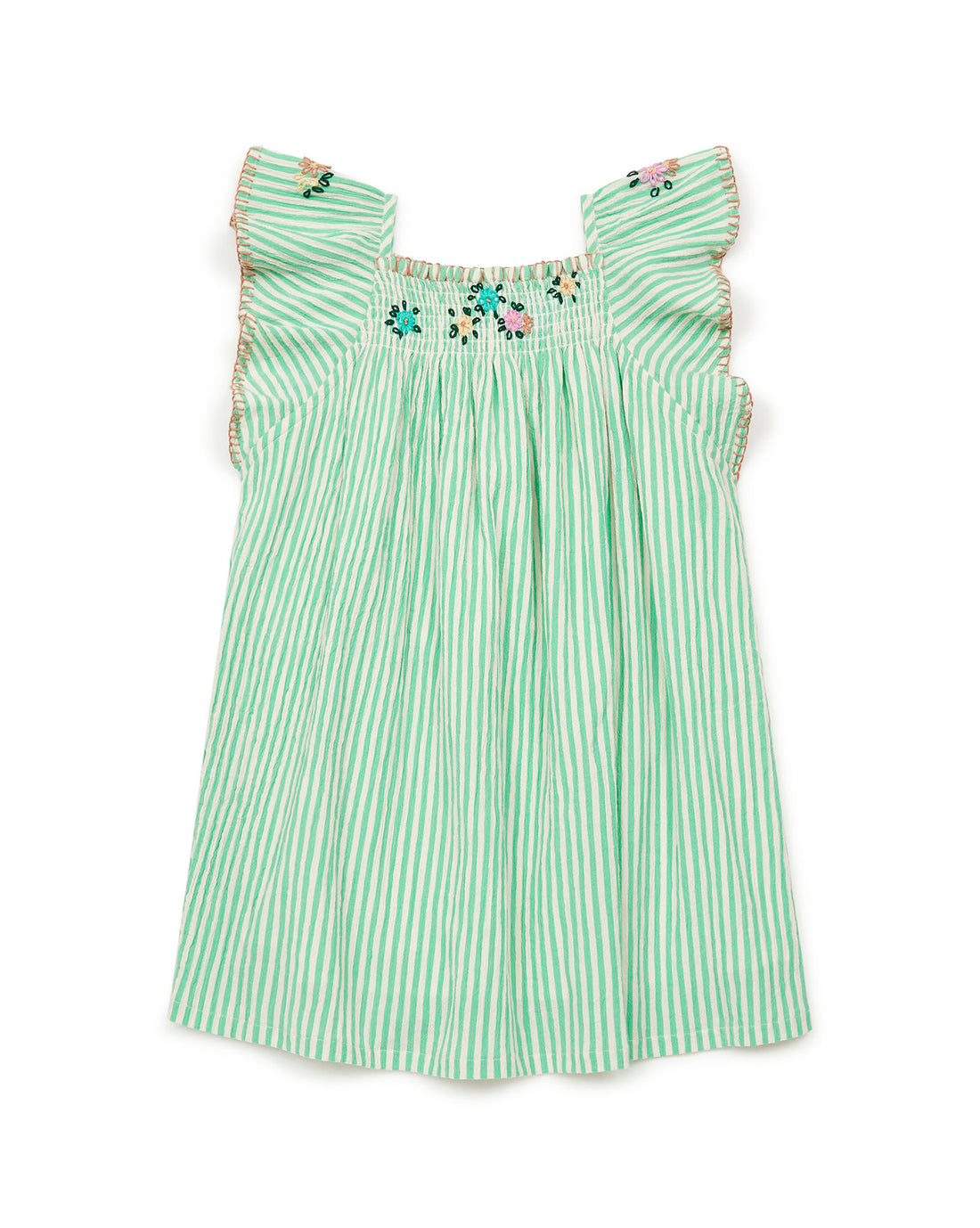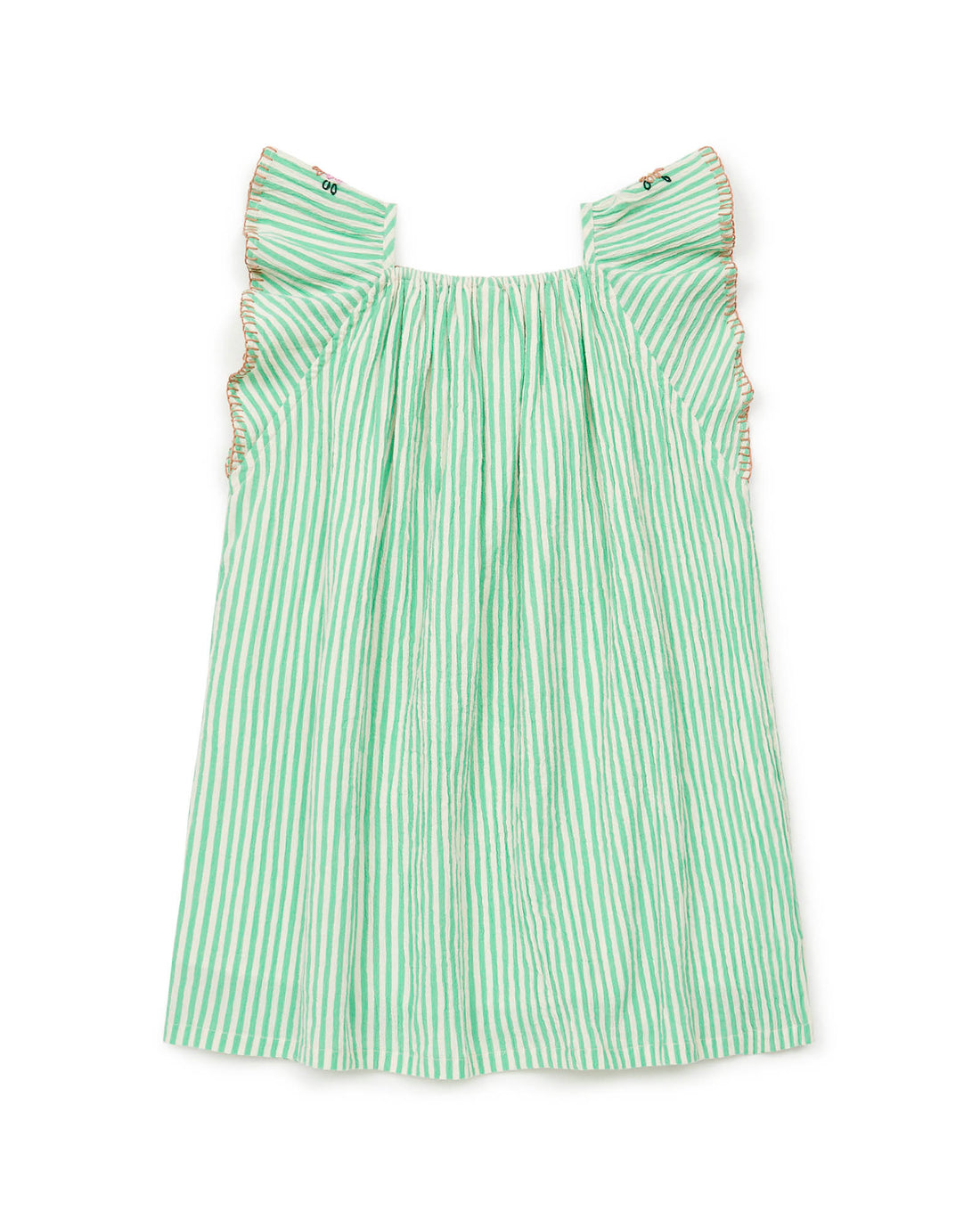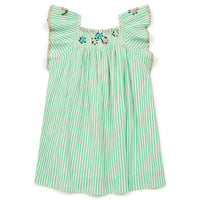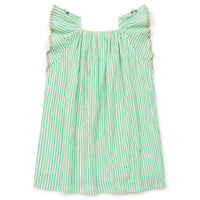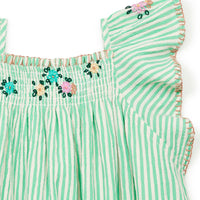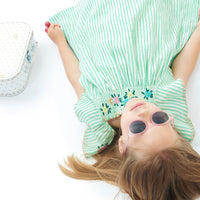 girls dreamer dress green
The girls dreamer dress is crafted from soft, lightweight fabric for comfort, and features a lovely flutter sleeve detail with orange piping for a pop of color. This dress features a smocked detail for a smart look and a small flowers embroidery for an extra touch of sweetness. 
The world of Bonton represents the happiness and creativity of children. The French brand pays particular attention to elaborate embroidery, prints and the use of cotton. Bonton is the only brand today that still uses over 20 unique colors made from completely natural pigments. These garments are timeless yet modern.