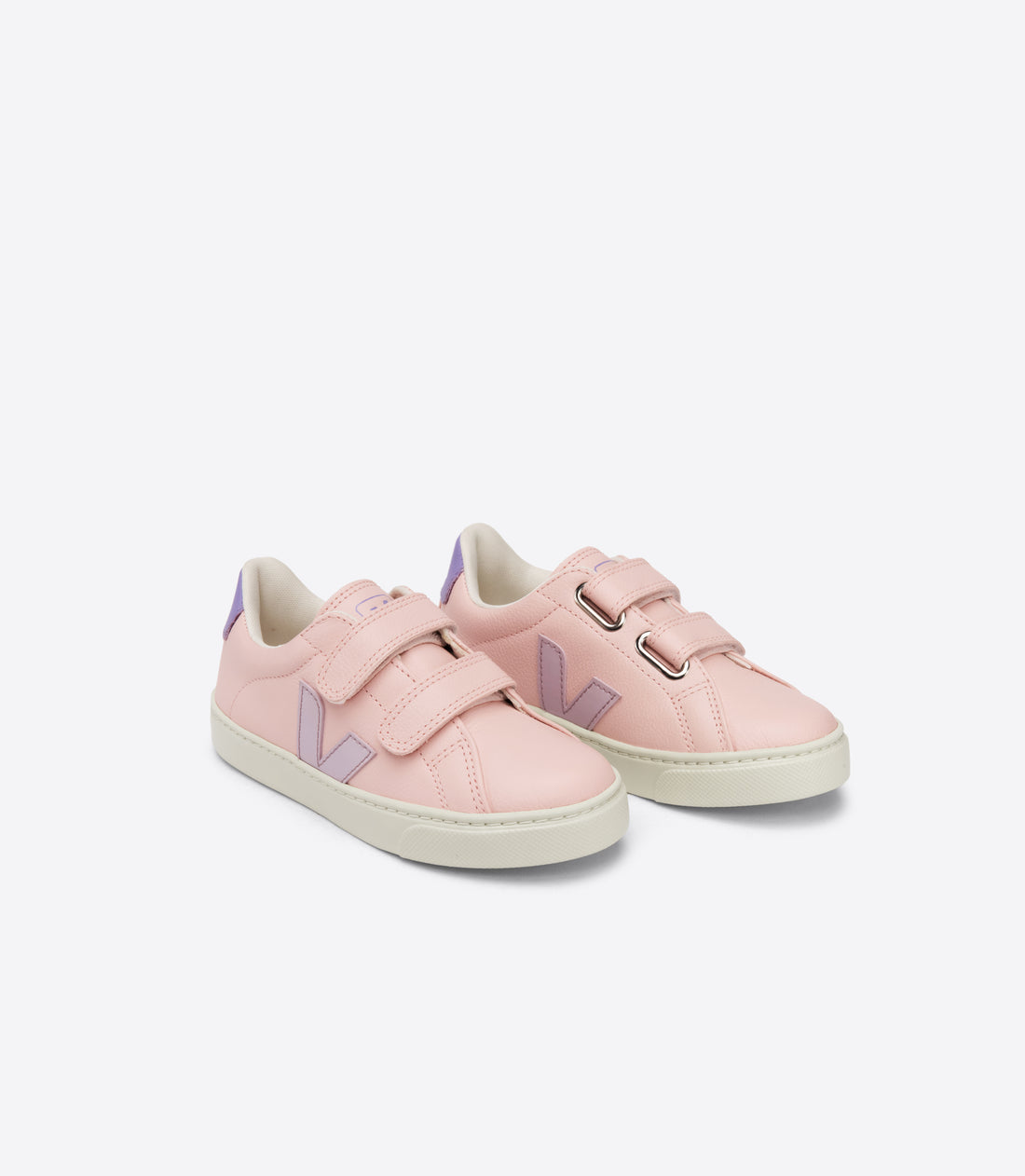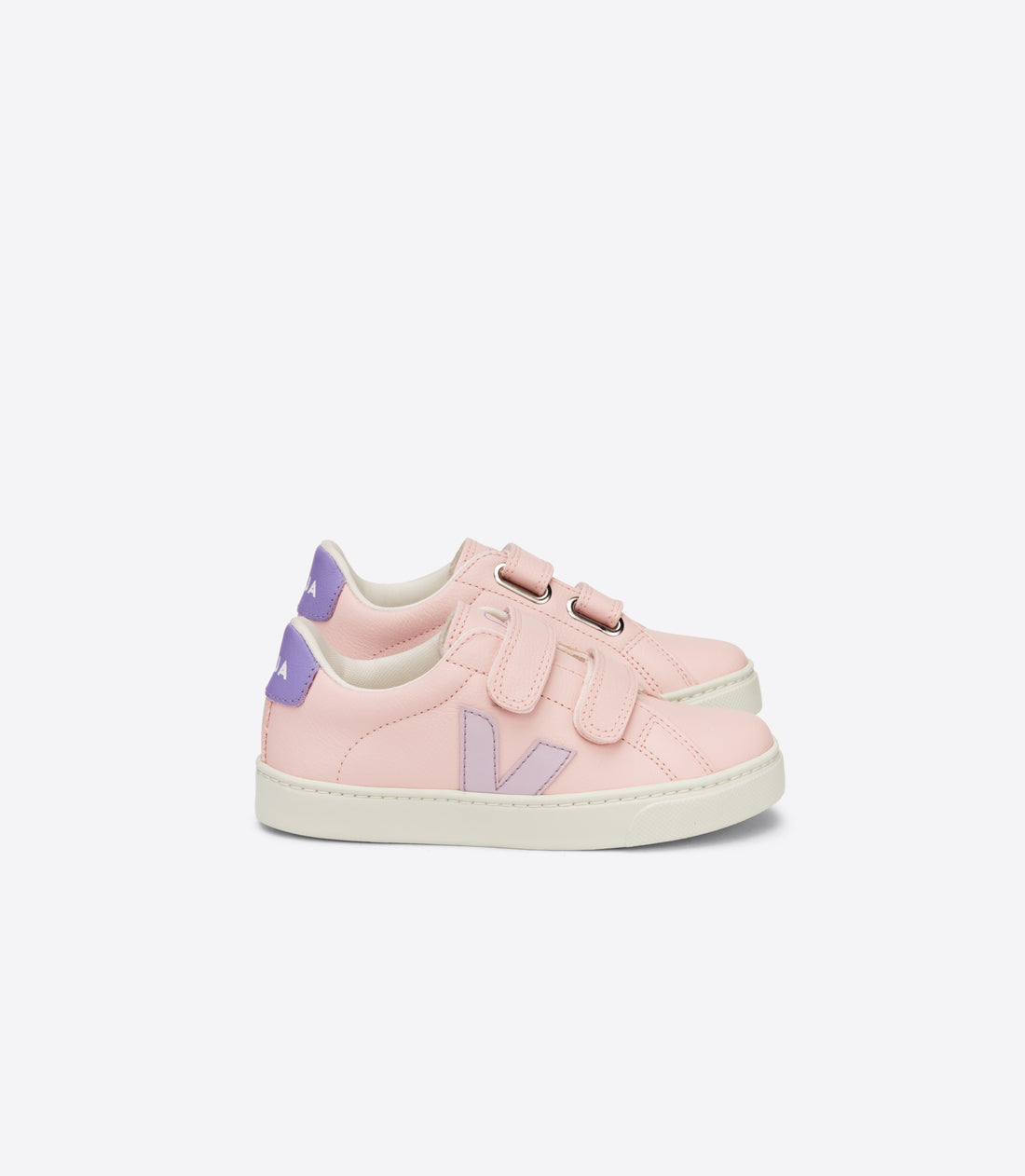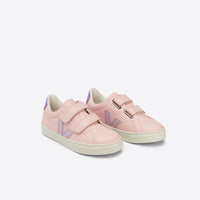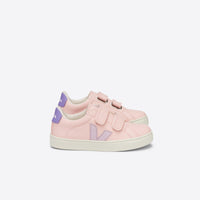 esplar small velcro petale sneakers
These adorable sneakers for your little one are made out of ecological and sustainable materials and feature double velcro straps and contrast color on logo and heel. 
Upper : ChromeFree leather
Panels : ChromeFree leather
Logo V : Rubber and rice waste (23%)
Insole : Sugar cane (55%) and organic cotton (19%)
Outsole : Amazonian rubber (24%) and rice waste (29%)
Lining : Tech (100% recycled polyester)
Straps : ChromeFree leather
Made in Brazil
Veja is a French footwear and accessories brand dedicated to transparency, organic materials and fair trade sourcing. The brand creates sustainable and fashionable footwear for everyone in your family.