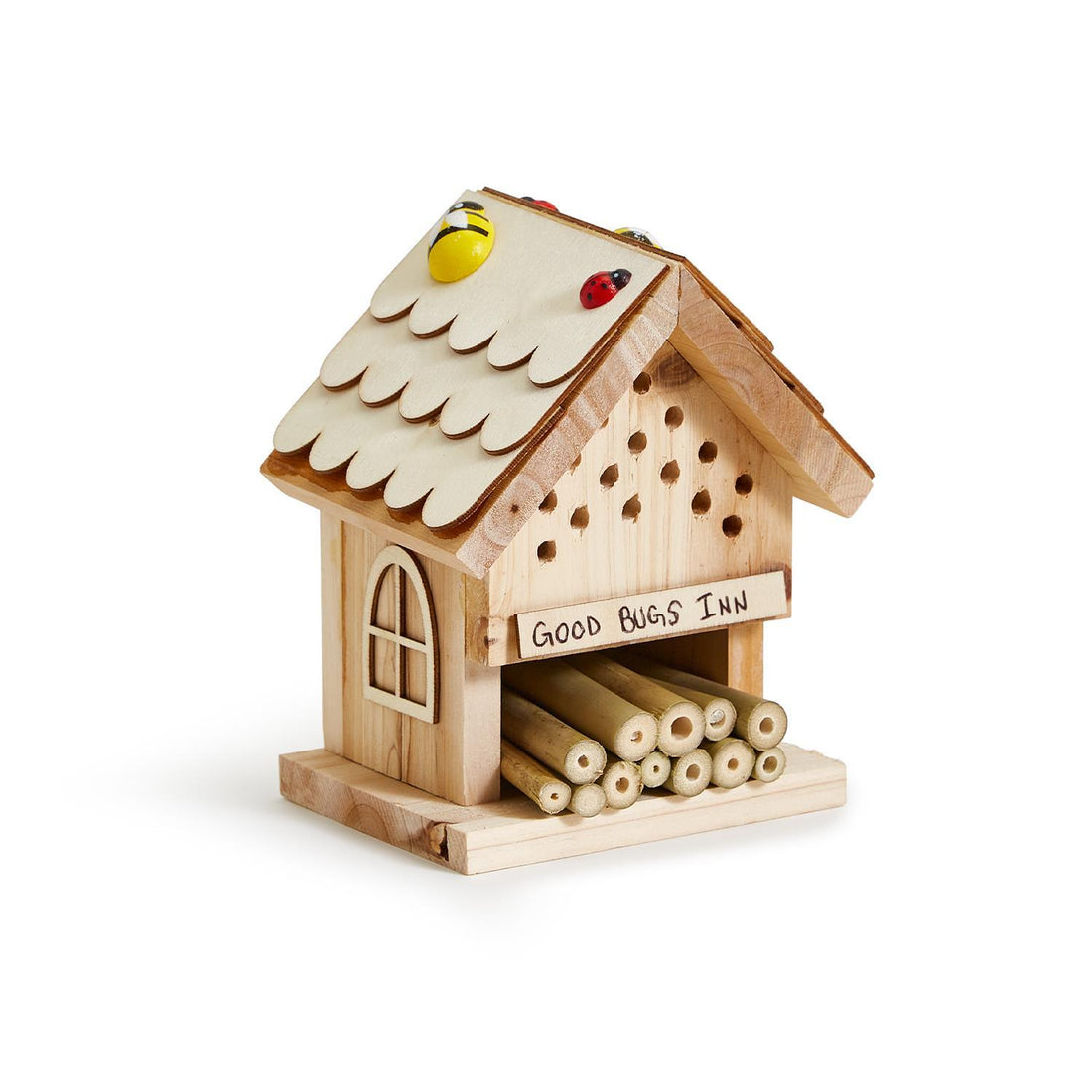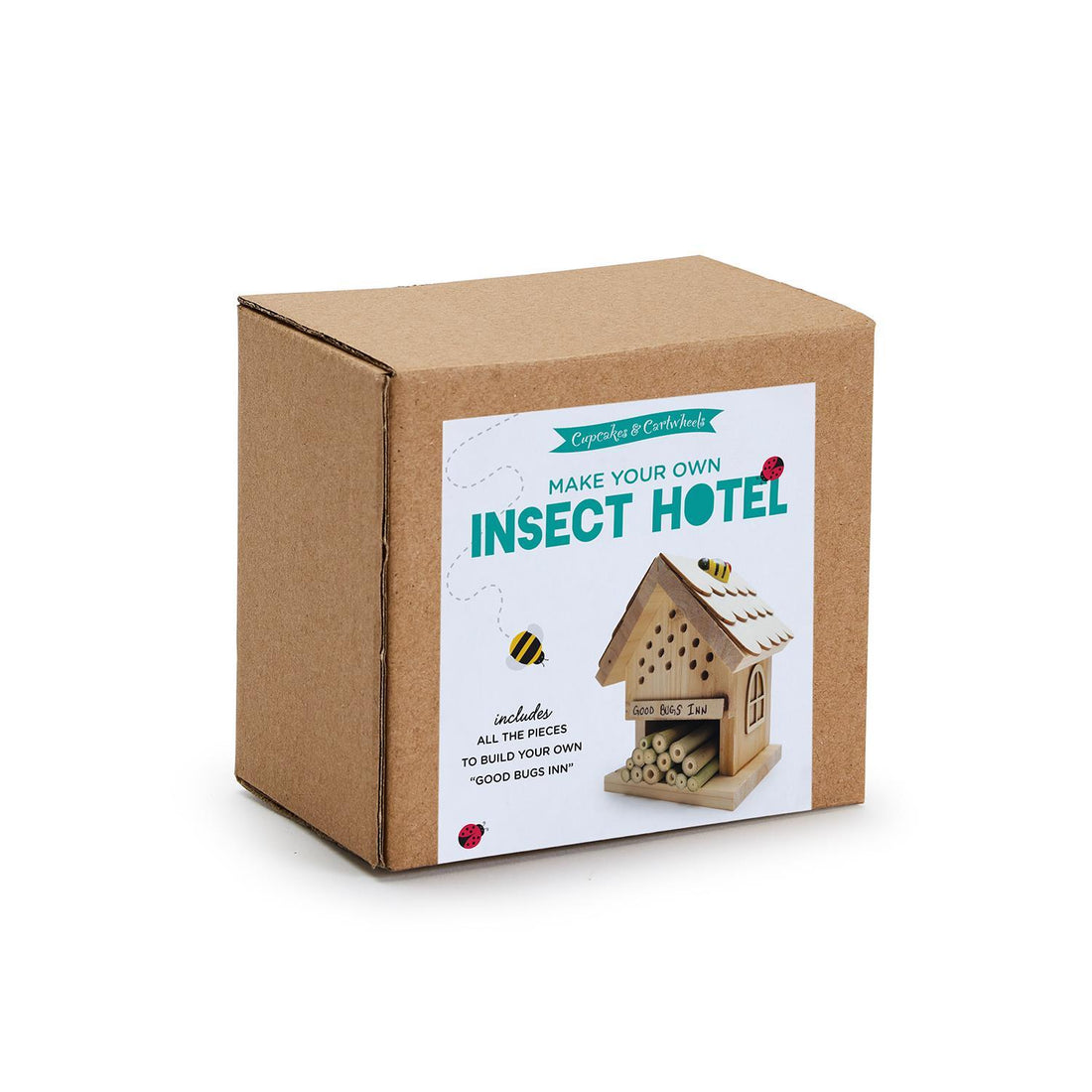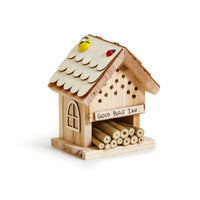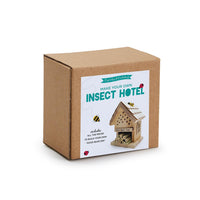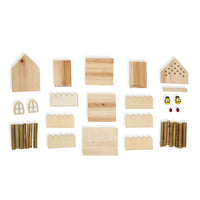 diy bug hotel in gift box
Naturally maintain and improve the health of your yard and garden with this insect hotel! Made from environmentally friendly components that are welcoming to attract bees, butterflies, ladybugs and many other insects.
Includes bamboo pieces, wooden pieces, 2 wooden bees and 2 wooden lady bugs to create your insect hotel. Hollow bamboo tubes natural and drilled wooden holes with different diameter openings allow for this house to be used by a variety of insects. Put together with glue (not included) Comes with a solid thin piece of wood that you can letter burn or write on to give your hotel a name. Great outdoor ornament to add to your outdoor space.
Dimensions:
hotel assembled: 4 1/2" W x 3 1/4" D x 5" H
gift box: 4 1/2" W x 3 1/2" D x 5 1/2" H