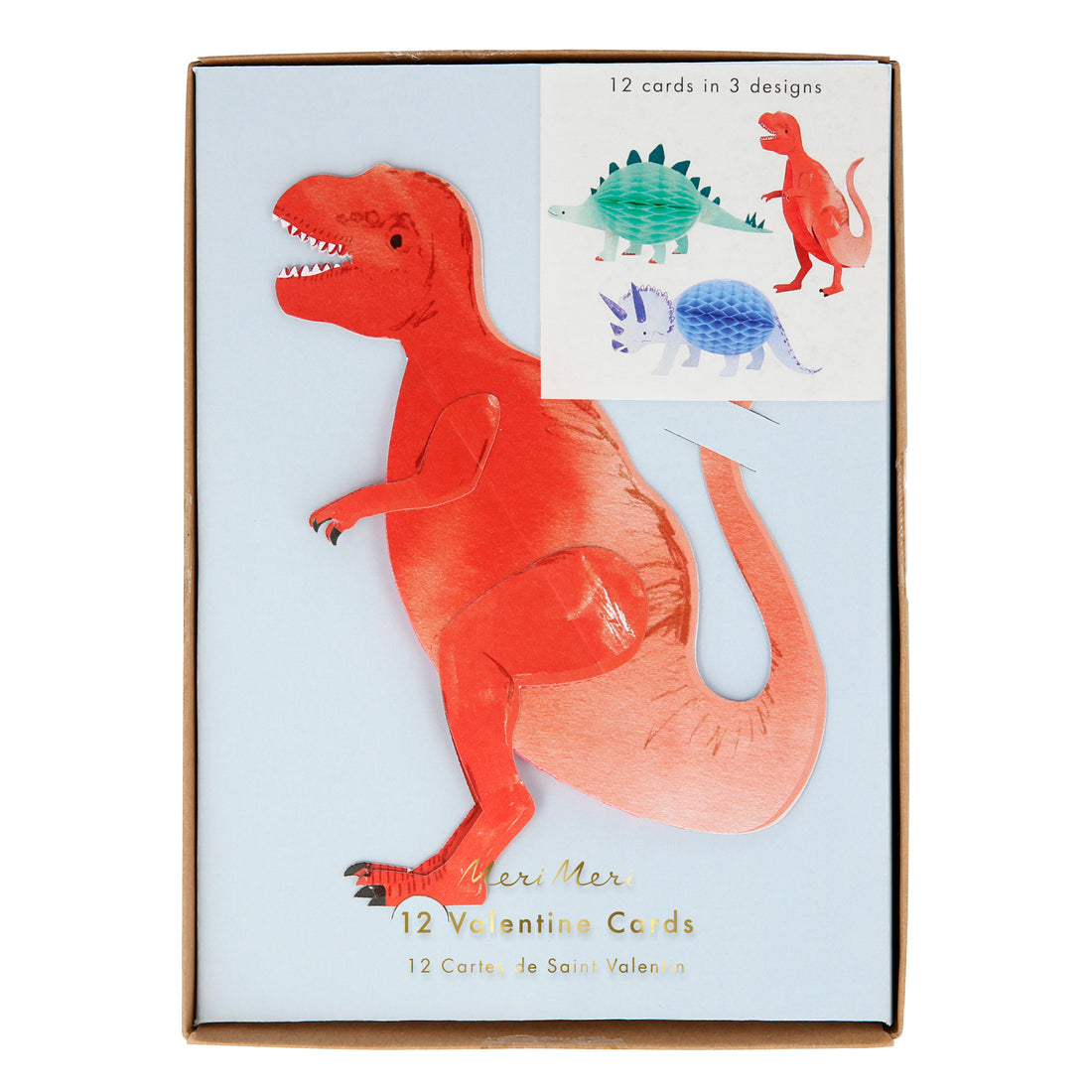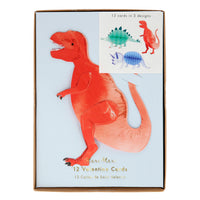 Dinosaur lovers will be delighted to receive these Valentine's Day cards! Crafted with honeycomb detail, featuring a dinosaur landscape, in green foil, to be colored in.
The card set includes brilliant 3D designs of T-Rex, triceratops and stegasaurus, with honeycomb details
Each card has a funny message, and green foil details to color in
They come with a coordinating envelope
Message: YOU ARE T-RIFFIC!, YOU ARE DINO-MITE!, YOU ARE TRICERA-TOPS! (on insert)
Packaging made using sustainable FSC paper
Pack of 12 in 3 designs
Product dimensions: 7 x 3.25 x 0.125 inches
Meri Meri is an international lifestyle brand for party, home and play. Whether you need party supplies, toys or stationary, all products are made with one goal: to preserve the wonder of childhood throughout a whole life.