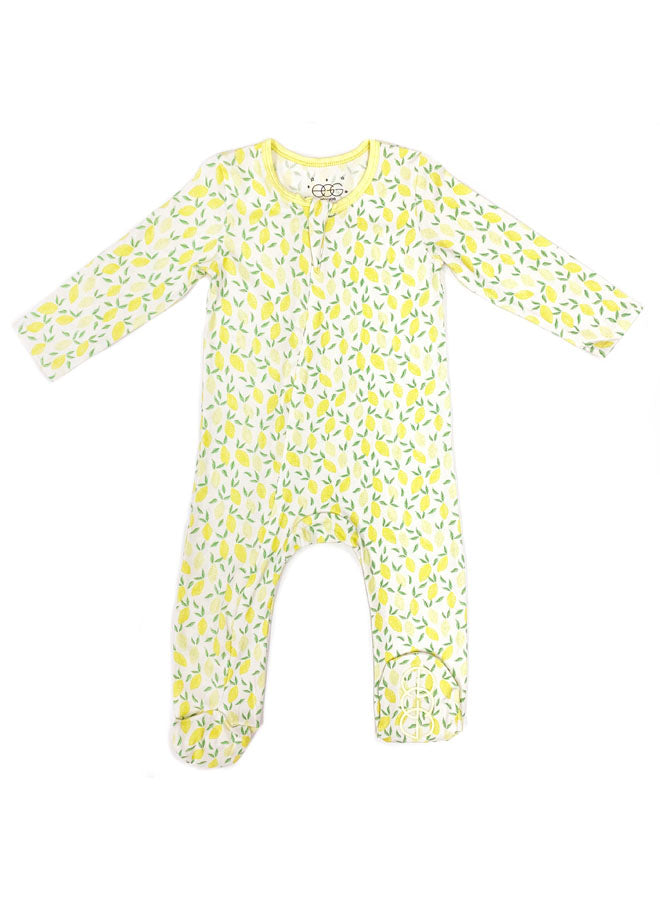 classic zipper footie lemon
The classic zipper footie is a signature piece for all EGG babies! Made from a super soft cotton modal jersey blend, this classic zipper footie features a hidden zipper that goes from head to toe for an easy on and off. The footie also includes a cotton neck guard and covered feet featuring a rubber bottom for extra grip. 
EGG New York is a sophisticated, sweet-chic, luxury children's fashion brand. The brand's mission is to create beautiful clothing that lends itself to every aspect of the child's lifestyle - from athleisure, to on the go spirited play, school time to special occasions and holidays.