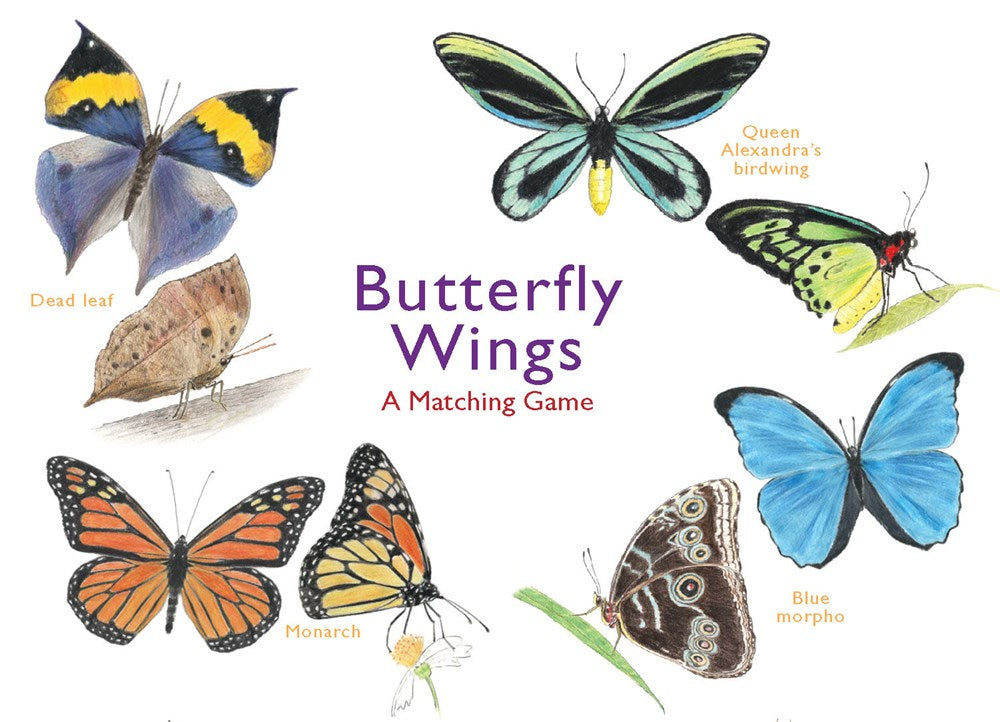 butterfly wings matching game
Match up these beautiful butterflies in this colorful game of matching butterflies and their wings. Explore and learn about the different patterns and colors butterflies take with an included guide to all the species.
Chronicle Books is an independent publisher based in San Francisco that has been making things since the Summer of Love. Chronicle Books is inspired by the enduring magic of books, and by sparking the passions of others. They believe in partnering with artists, writers, and organizations that represent the diversity of our world, and they are committed to an inclusive company culture that respects and uplifts people of diverse backgrounds and points of view.