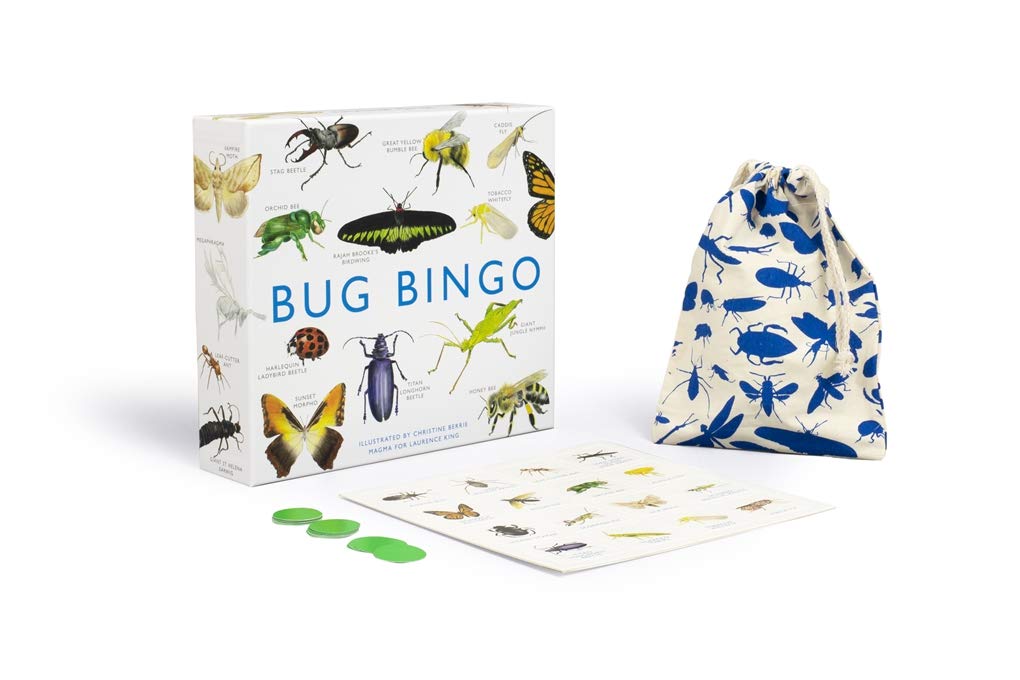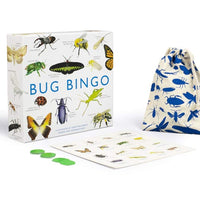 This beautifully illustrated bingo game features 64 species of bugs from around the world. Identify all kinds of insects – from the Giant Hawker Dragonfly to the Kissing Bug and the Orchid Bee to the Sacred Scarab – mark them off on your card and bingo!
Bug Bingo
brings a fun and educational twist to the traditional game as players learn the names and colorings of both favorite species like the Honey Bee and more exotic bugs like the Vampire Moth.
Contains 64 superbly illustrated bug tokens, one board, 12 bingo cards and brightly colored counters for you to mark up your card, as well as a leaflet containing basic information and a few quirky traits for all of the bugs featured.
Chronicle Books is an independent publisher based in San Francisco that has been making things since the Summer of Love. Chronicle Books is inspired by the enduring magic of books, and by sparking the passions of others. They believe in partnering with artists, writers, and organizations that represent the diversity of our world, and they are committed to an inclusive company culture that respects and uplifts people of diverse backgrounds and points of view.