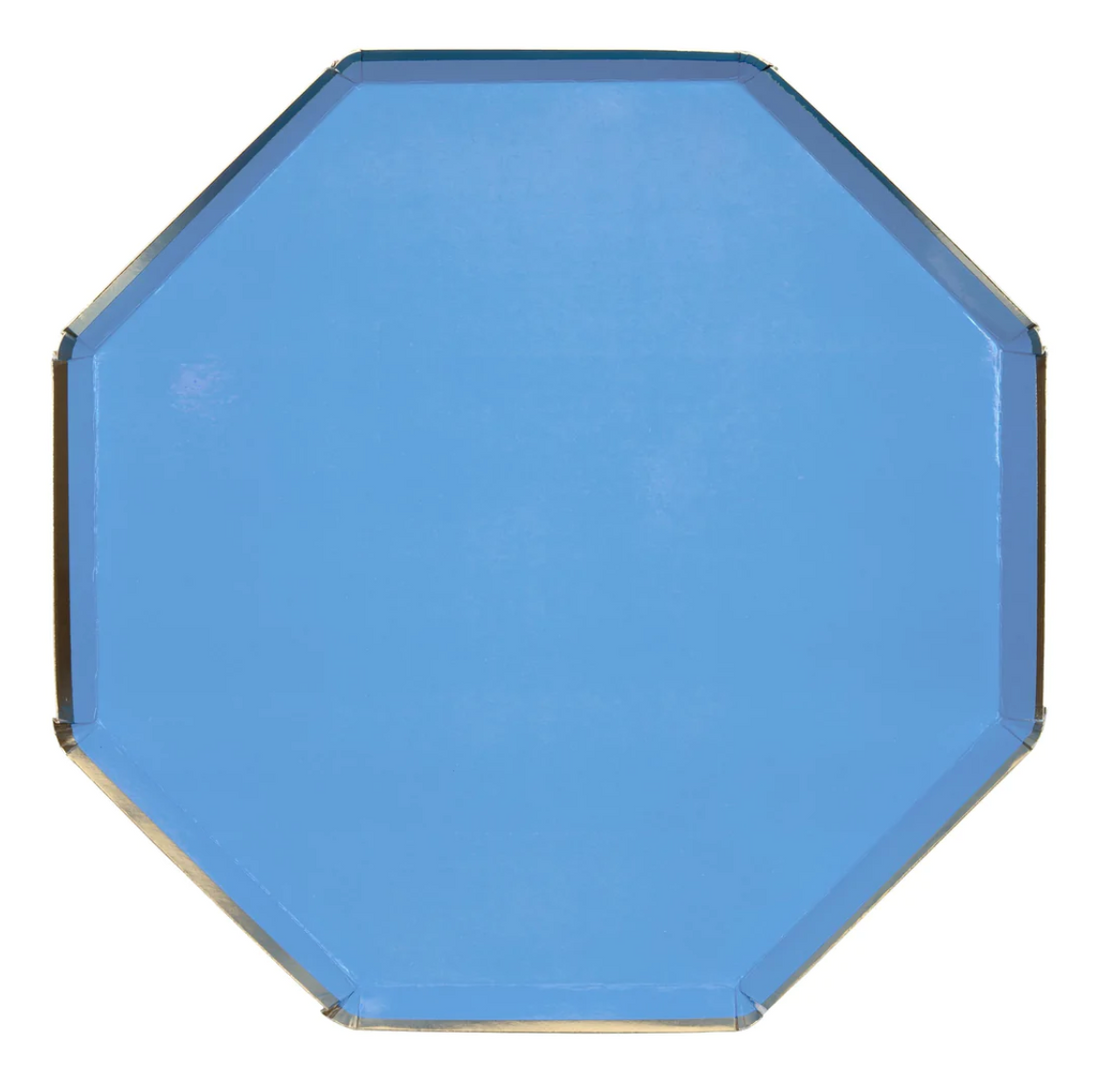 These high-quality paper dinner plates are made in a gorgeous bright blue color with an elegant gold foil border - they'll add a touch of style to any party table! Made with a superb gloss finish.
Printed both sides
Blue print & gold foil detail
Pack of 8
Product dimensions: 10.25 x 10.25 inches
Meri Meri designs everything fun for life's celebrations – partyware, seasonal decorations, heirloom-quality children's gifts and dreamy dress-up. Our products are inspired by the imagination of childhood and rooted in sophisticated design.
The story began in 1985 when founder Meredithe Stuart-Smith sold Meri Meri's first range of glittery greeting cards to Bergdorf Goodman in New York City. Tableware and bunting soon followed, along with the invention of the 'cupcake kit' in 2008.