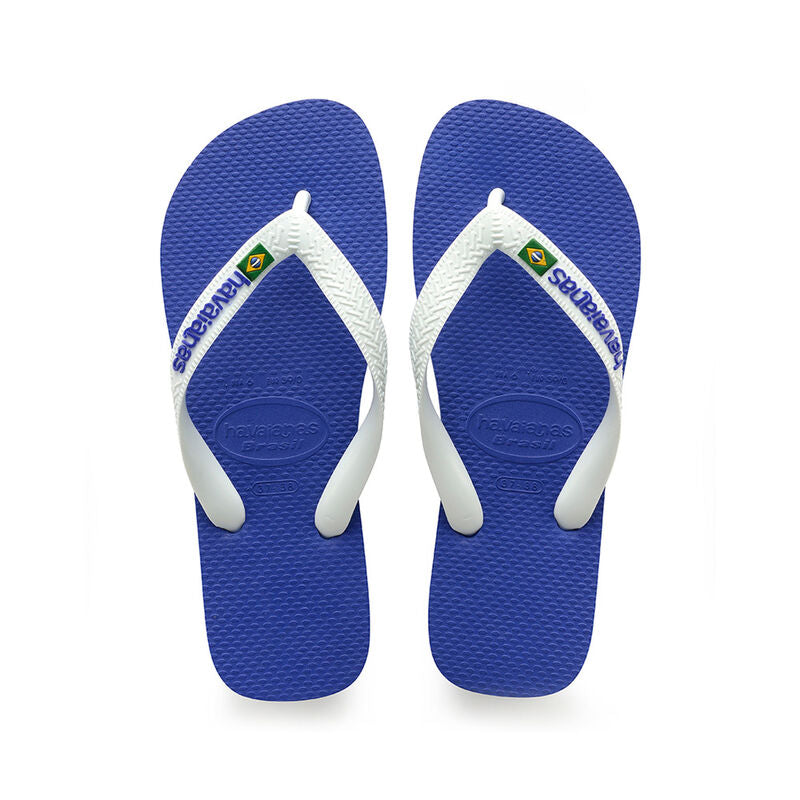 brazil logo sandal nautical blue
The Brazil Logo features a flag embellishment and contrast logo on a matte strap for style. Comfort comes courtesy of our signature textured footbed and multicolor sole.
Havaianas is a Brazilian brand of flip-flop sandals inspired by the traditional Japanese sandal known as Zori. The first pair of Havaianas was created in 1962, which have their iconic, unmatched rubber soles that continues to provide daily comfort and ease today. From the beaches of Rio to your local beach or pool, these are the iconic sandals of summer.