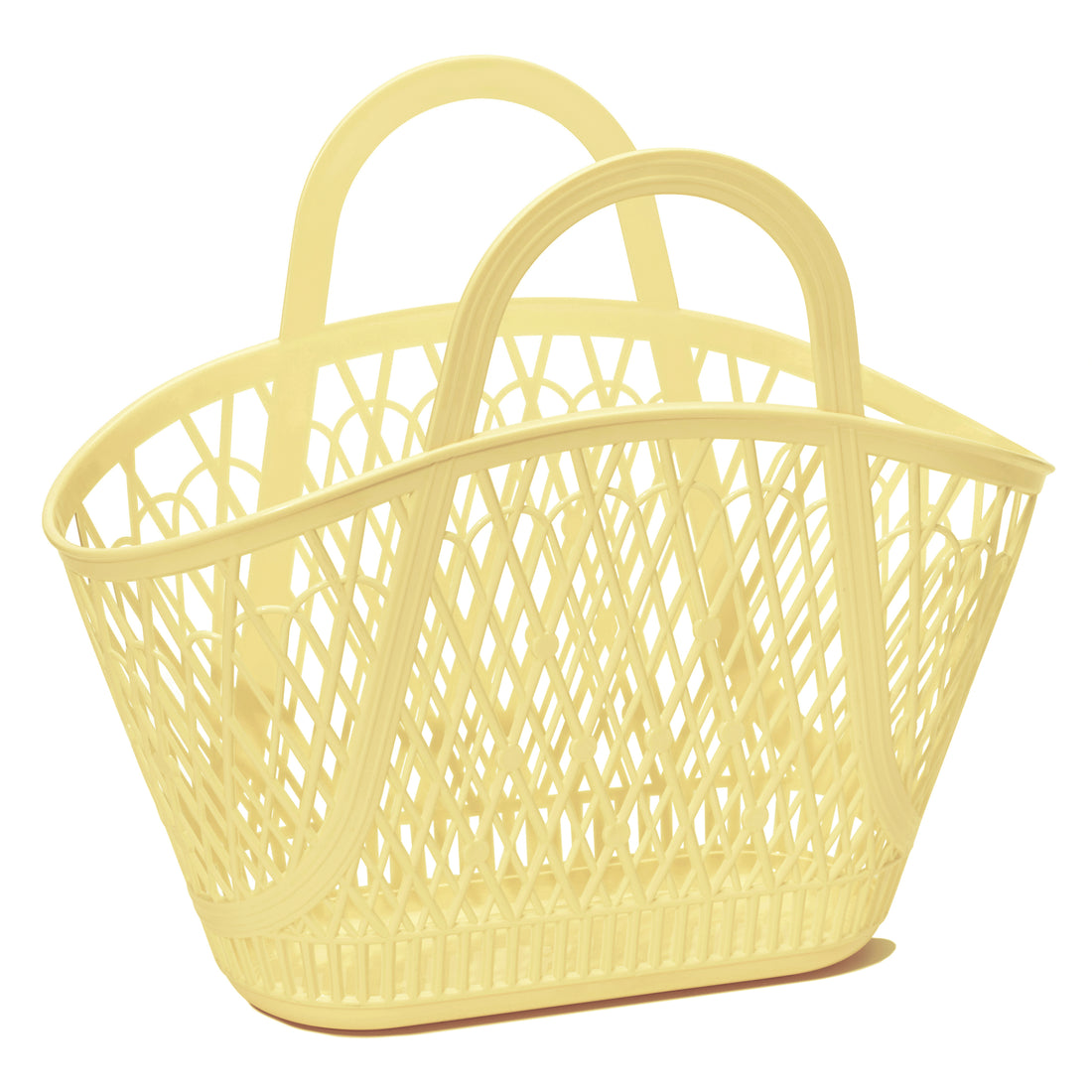 The Betty Basket in yellow is a traditional vintage style market basket with wide handles and open criss-cross pattern. Designed with the romantic in mind, it's both practical and stylish with its spacious basket. 
100% recyclable LDPE. Product dimensions (cm): 45x40x22. 
Sun Jellies online store was founded in 2012 by couple Kelly and Nick while living with their young kids on the pebbly south coast of England. Looking for some summery shoes for her and the kids to wear on the rocky beaches Kelly stumbled upon Méduse, the French brand of jelly shoes originally created in 1946 during a worldwide leather shortage post WWII. Inspired by the wave of nostalgia for their jelly shoes Kelly and Nick saw an opportunity to revive similarly iconic jelly bags to sell alongside the shoes. They launched the Sun Jellies Retro Basket, which was so popular they started receiving enquiries from other shops wanting to sell them and so their wholesale business was born.