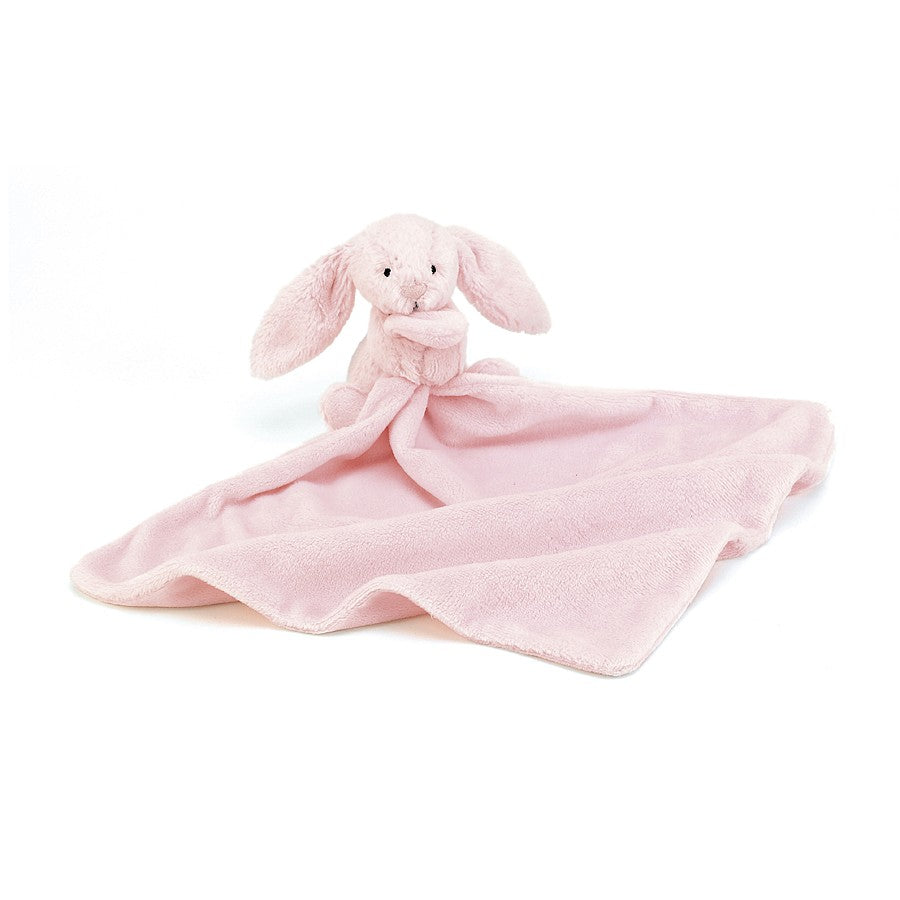 bashful bunny pink soother
Bashful Bunny clutches to this silky soft soother, it's just too irresistible to let go of! The soother is rolled up tight and presented with a ribbon, but once undone countless cuddles abound and Bashful Bunny in the corner will keep smiling!
Established in London in 1999, JellyCat has all the quirky cuteness from the creators of the softest toys you have ever hugged. Releasing new toy designs every January and July, there is something original and quirky yet incredibly soft to find here!