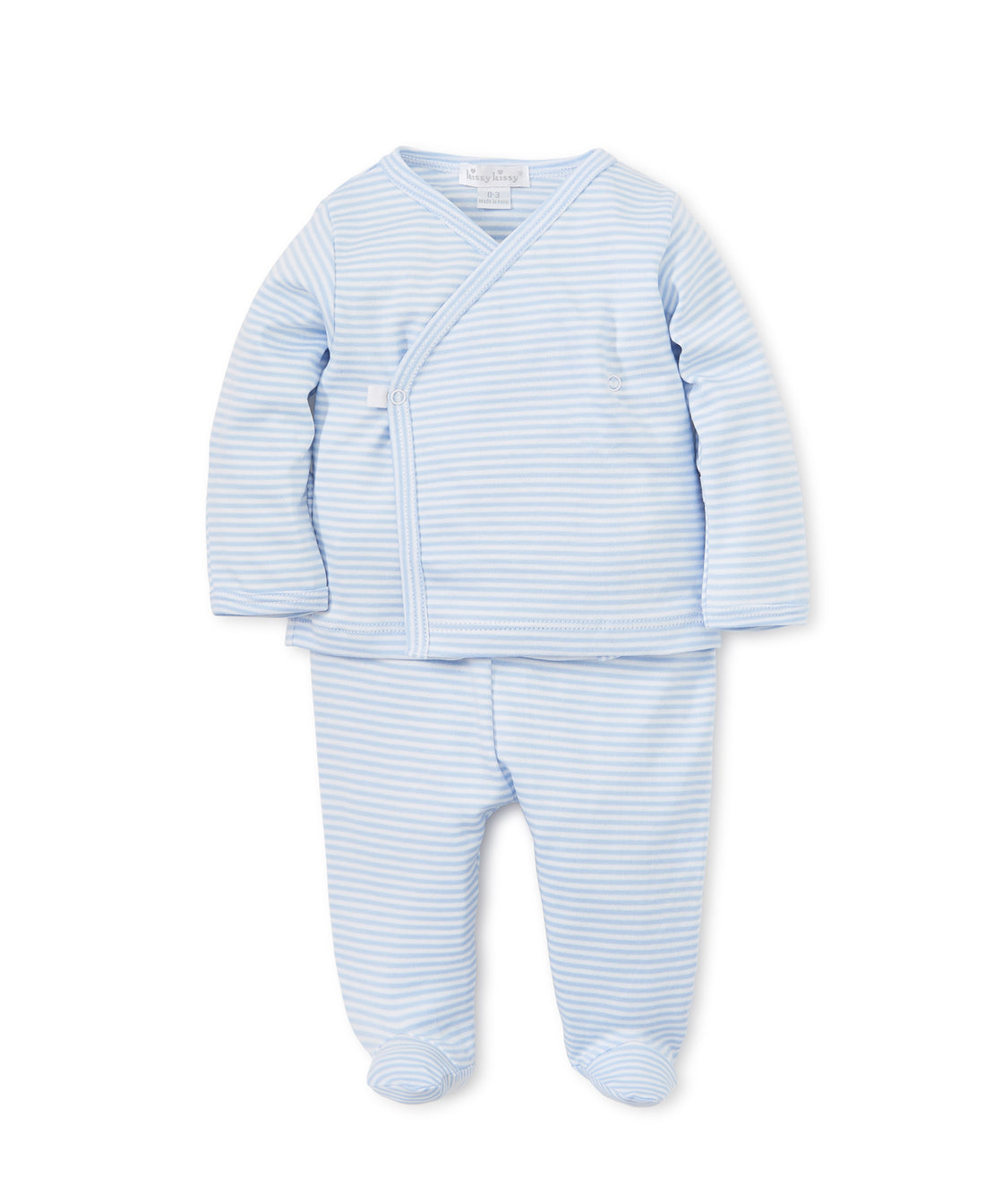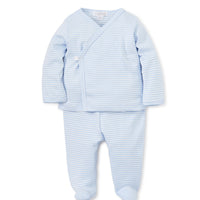 baby stripes footed pant set blue
This pajama set is a wardrobe staple. Easy and irresistible, this two piece outfit makes getting baby dressed a breeze. Set includes a striped cross tee with snaps for easy changing, and matching striped pant with elastic waist for easy on-off.

100% Pima Cotton
Made in Peru
There are a million and one baby clothes companies, but few, if any, that only use the highest quality fibers to produce luxuriously comfortable fabric. At Kissy Kissy, we use only premium Peruvian Pima cotton to create clothes that are softer than soft, brighter than bright, and durable enough to handle every adventure.
Beyond crafting clothes that cherish your baby's skin, our tiny fashions offer a timeless, universal appeal perfect for today, tomorrow, and every day to come. The end result is an undeniably sweet outfit that celebrates the best things in life.