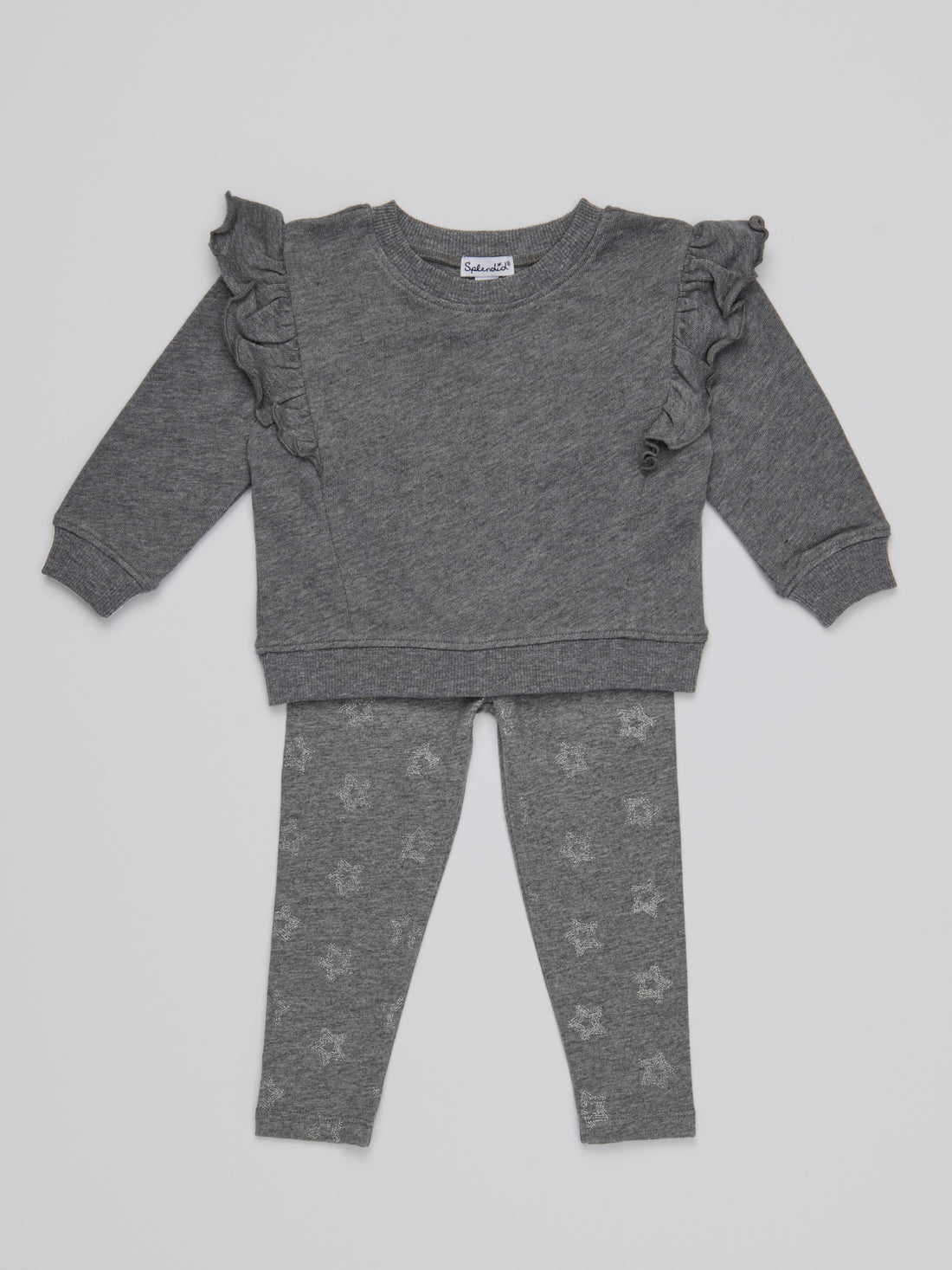 baby silver star legging set
Grey set with grey ruffle sweatshirt top and grey star print leggings.
At Splendid they believe in bringing people together. In good company and great conversation. They believe in taking time to enjoy the little things and more importantly celebrate the big things. They think that people should cherish every moment. Live it Up. Laugh out loud. Play a little.