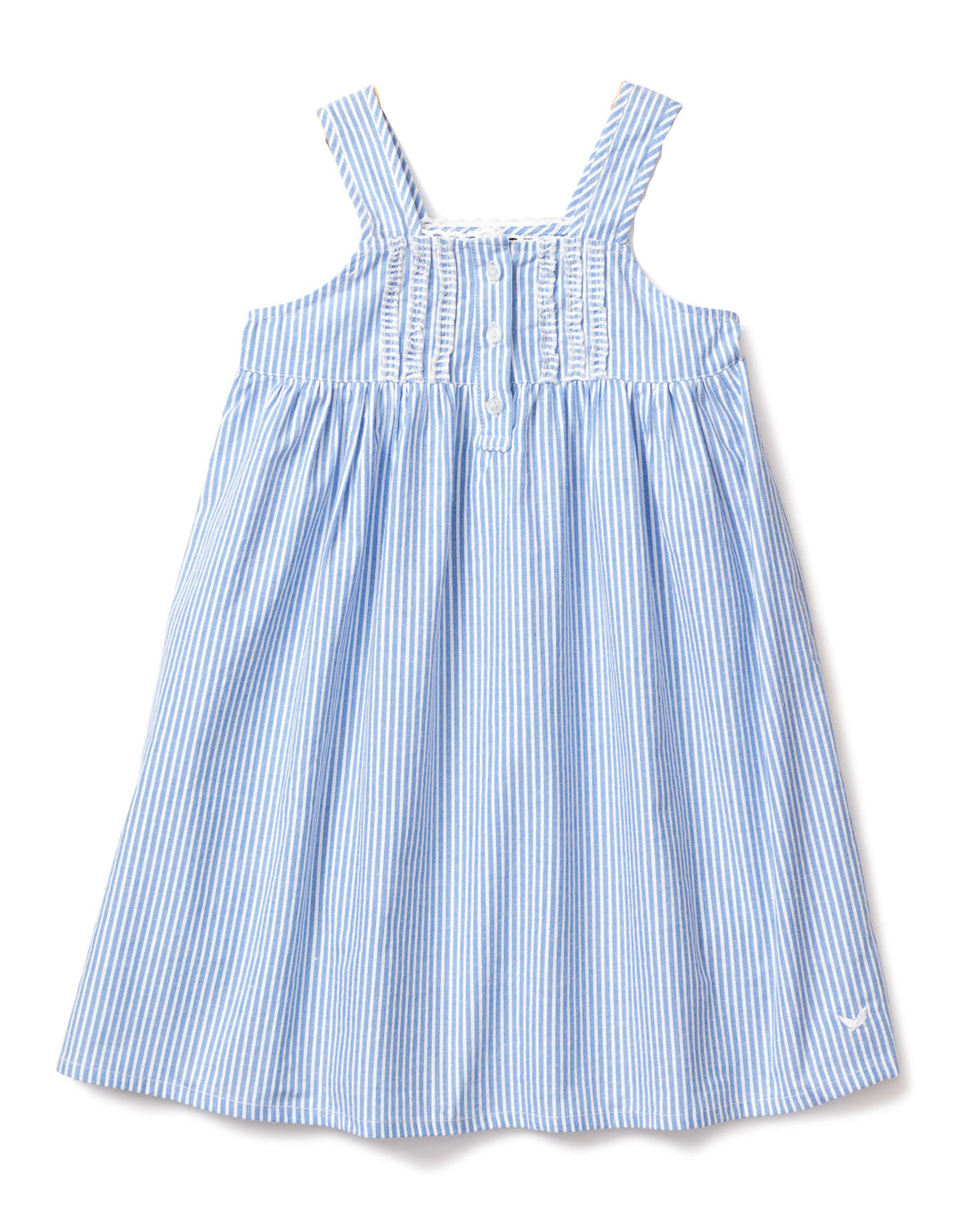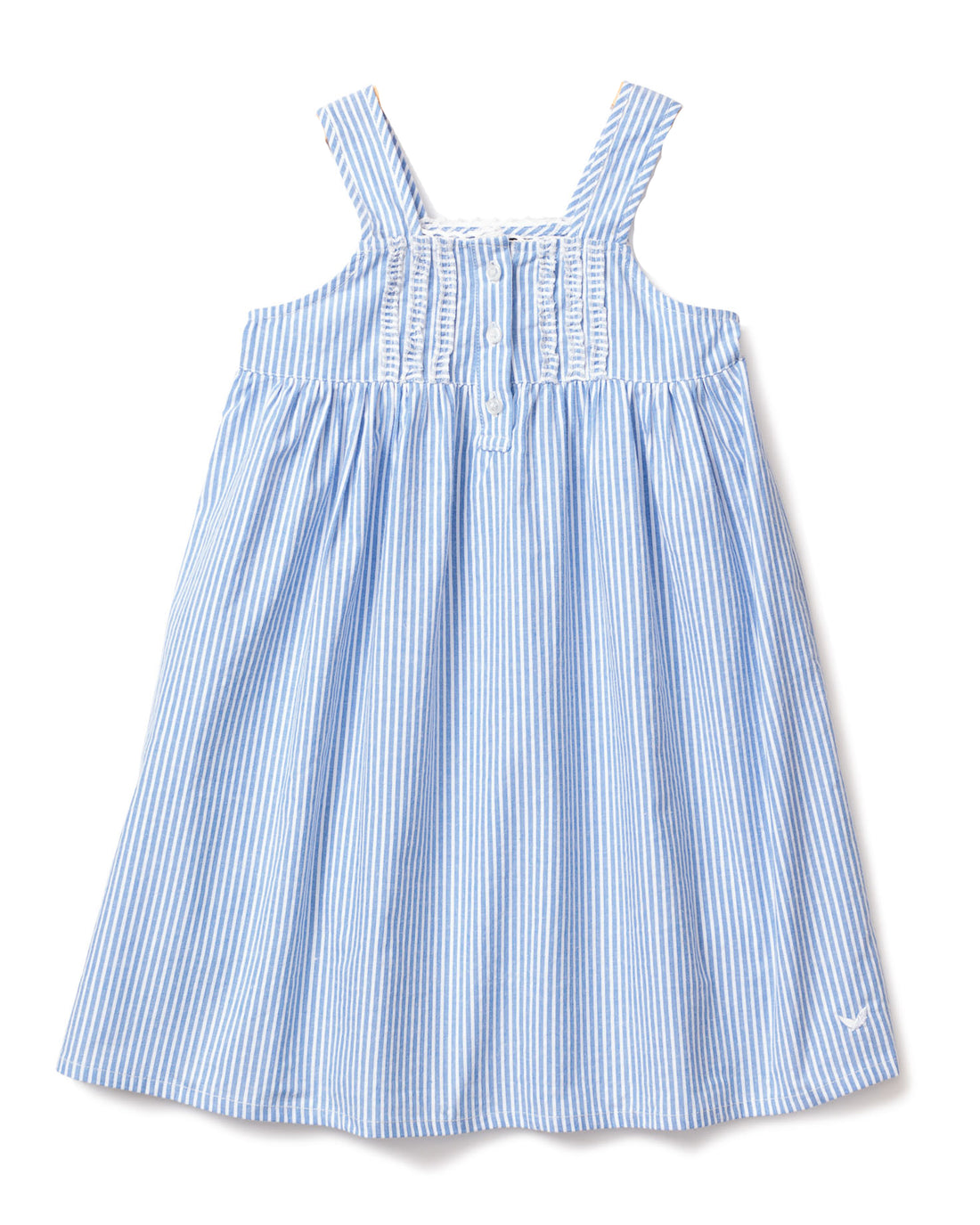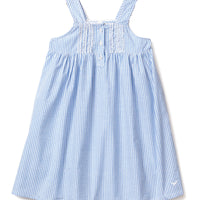 baby seersucker charlotte nightgown french blue
Seersucker or railroad stripe as it is sometimes referred to as is the perfect lightweight fabric dating back to the British colonial period. The bestselling Charlotte Nightgown has stunning attention to detail with soft blue stripes, cloth buttons, and an intricately designed placket. The exquisite cotton composition makes it a light, breathable nightgown.

The sleepwear is made from the finest quality yarn-dyed cotton and blended with just enough inherently flame retardant fiber to allow it to pass strict CPSC flame retardant laws without using harmful chemicals. The fabric is brushed for added softness, making the sleepwear feel absolutely luxurious, getting cozier after each wash.
Petite Plume was inspired by the desire to create sophisticated and comfortable sleepwear in the most exquisite cotton available. In this elegant range of sleepwear, you will see elements of classic colors and styles reminiscent of a bygone era.
The finest attention to detail can be seen throughout the range, from engraved buttons and tuck pointing to custom gift cards and elegant packaging, making them the ideal gift. Add a monogram to make it even more memorable.