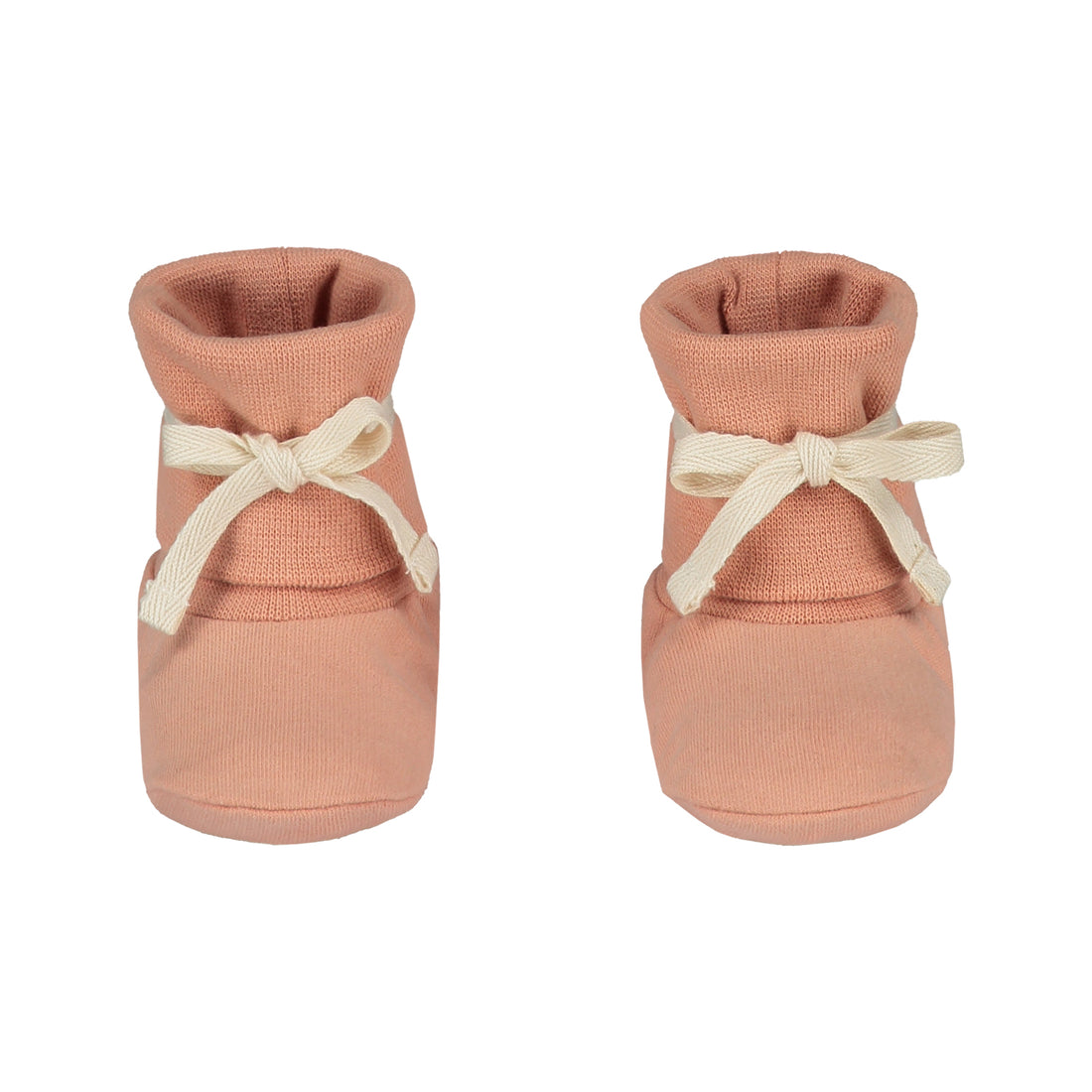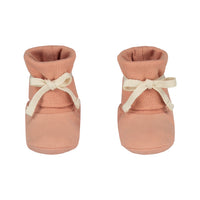 baby ribbed booties rustic clay
These baby booties are made from soft organic cotton in the shape of a sock. A rib knitted double layered folded cuff and a herringbone lace allows for easy tightening. Features logo stitched on the sole of the right bootie.
95% Organic Cotton, 5% Elastane Fleece
Gray Label started in 2011. From the beginning, their design philosophy has always put children first. Gray Label creates timeless, minimalistic and comfortable collections in which the little ones can be their true selves. No teddies or prints, just soft-tone coloured essentials that are easy to mix and match, made from the best organic cotton available.
Gray Label strives to minimize their impact on the environment by producing high quality items that last for multiple lifecycles.