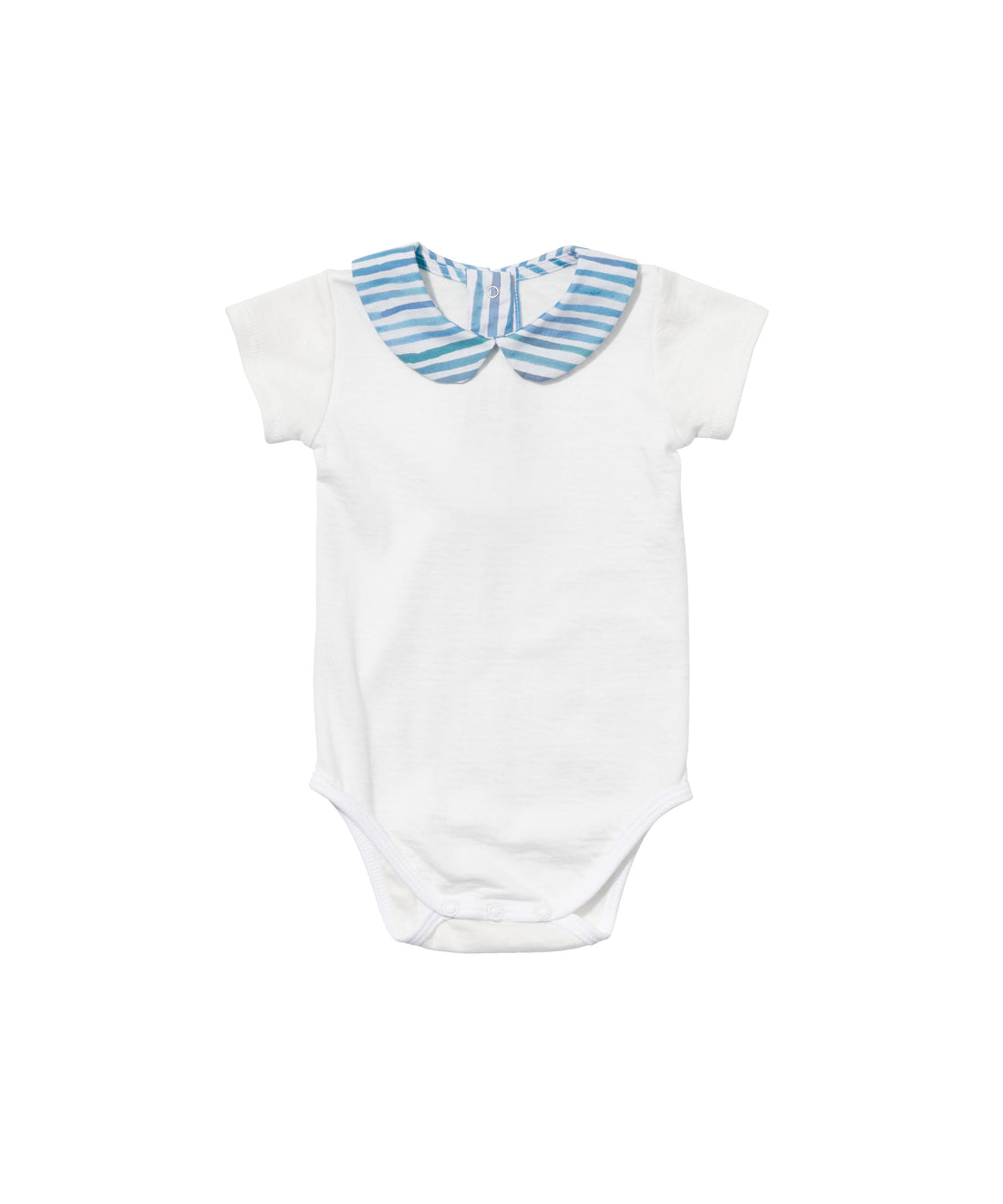 baby pan onesie painted stripe
Oso & Me's baby onesie is functional, comfortable, and cute - just how it should be. Their Pan Onesie is made with snaps at the top and bottom, for easy diaper changes. Their Double Cloth Jersey is the perfect balance between stretch and structure so that the onesie will stay in perfect form as time goes on. The sweet Peter Pan collar is the perfect "old-school" detail that's nostalgic and special in the most perfect way.

100% Pima Cotton
Pre shrunk
Machine wash and dry
Raised on a ranch in California, Claire Hudson spent a lot of time climbing trees. In starting her family she felt strongly that her children should be able to dress themselves, and no clothes were too nice to play in. When Claire had her first child and he grew out of his baby clothes in 6 month, she set out to solve the problem of functional clothes that last longer for kids. She met Marie Clare in the process of starting the business and they joined forces in the Summer of 2017 to launch Oso & Me. Together, they created Oso & Me as a wardrobe full of clothes that are beautiful, functional, and worn for all occasions.
Who is Oso? He is the bear behind it all....the cuddly, soft companion that leads us on the adventure that is going almost 4 years strong.