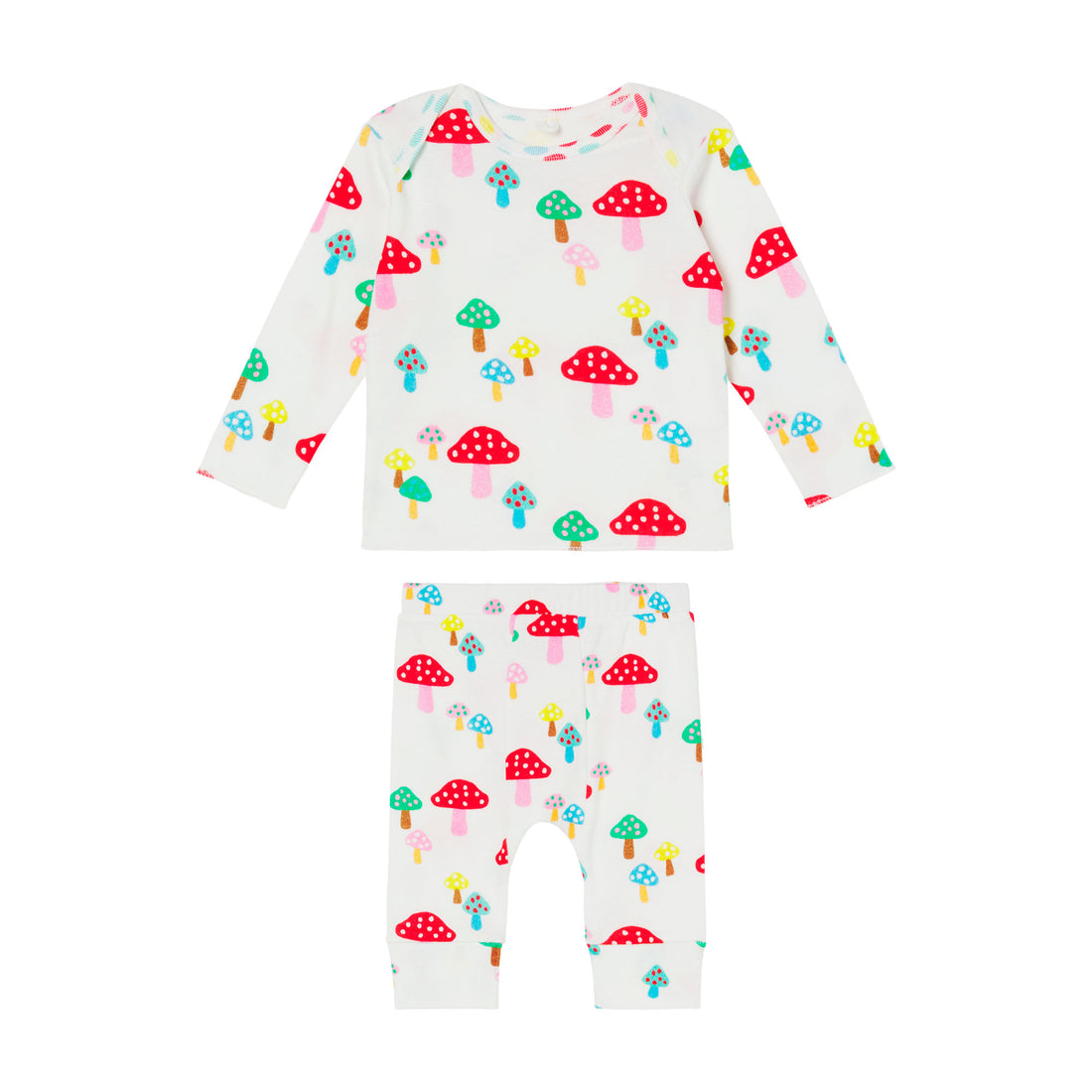 Two piece tracksuit in white with colorful mushroom graphics.
Stella McCartney launched her own fashion house under her name in a partnership with Kering as a 50/50 joint venture and showed her first collection in Paris in October 2001. A lifelong vegetarian, Stella McCartney does not use any leather or fur in her designs. Her collections include women's and men's ready-to-wear, accessories, lingerie, eyewear, fragrance and kids.

Stella McCartney's commitment to sustainability is evident throughout all her collections and is part of the brand's ethos to being a responsible, honest, and modern company.