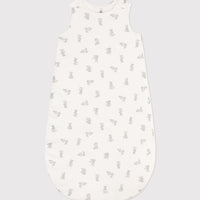 baby girl grey bunny bunting
This soft and cozy baby girl grey bunny bunting is the perfect way to keep your little one warm and snuggly. Crafted from 100% cotton, the high-quality design ensures your infant stays comfortable all day and all night.
Petit Bateau is a French brand for children founded in 1920, with it's name inspired by a famous French nursery rhyme. This classic brand is known for its traditional stripes and perfect tees, creating the highest quality comfortable clothing for everyday.