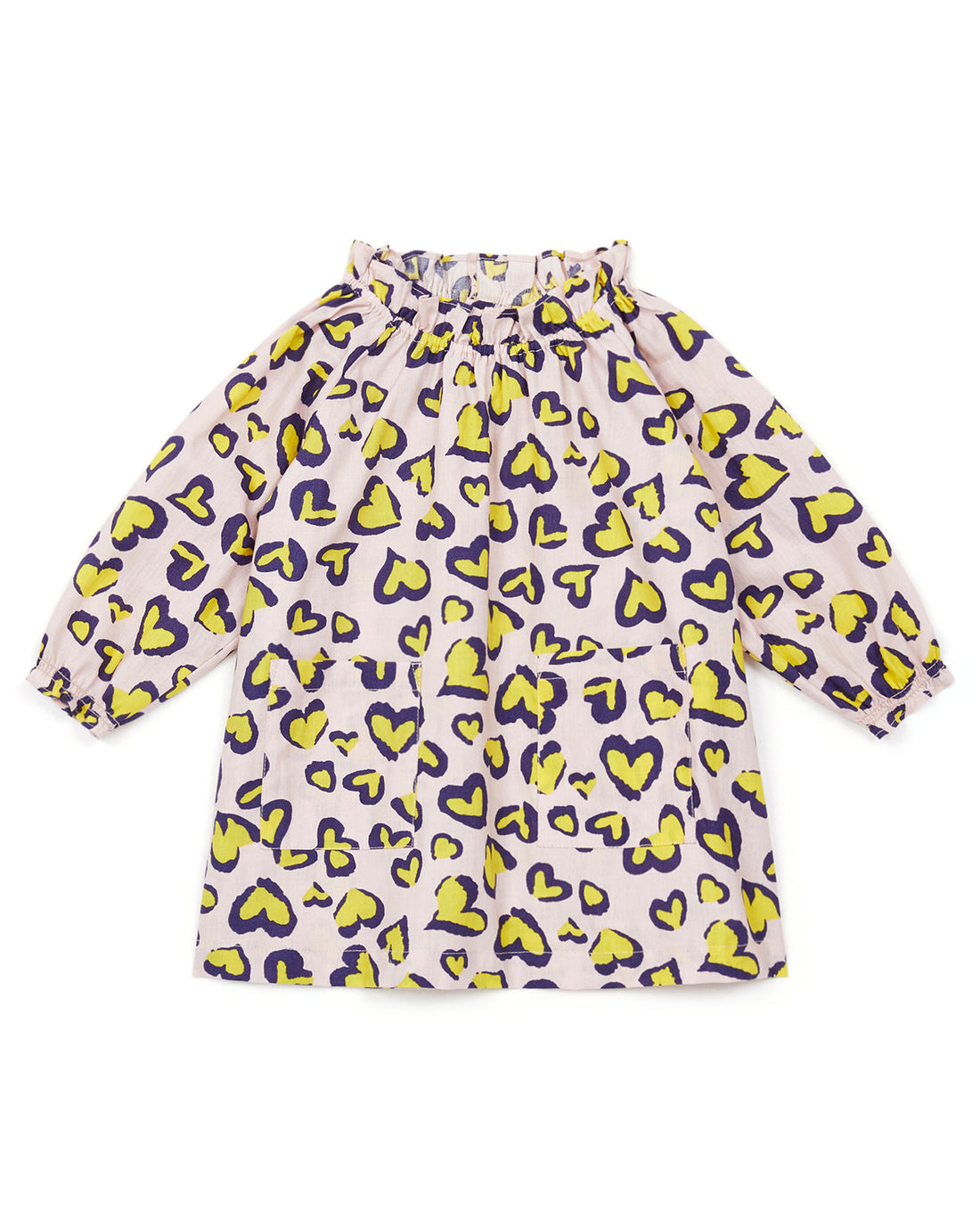 This long-sleeved pure cotton poplin baby dress is totally adorable and makes a statement thanks to its neon yellow heart-shaped leopard print pattern. Designed with a super loose-fit and a row of little buttons gives this piece a long blouse-like look.
Ever since it was first founded in 2001, BONTON has been designing timeless, quality collections for all moments in a child's life. 

Over the years, BONTON's collections have evolved, while forever combining comfort and modernity, playing with different colours, practical fits and unique styles. The brand's fun, family-focused identity also shines through in each of the concept stores and corners where its products are sold.