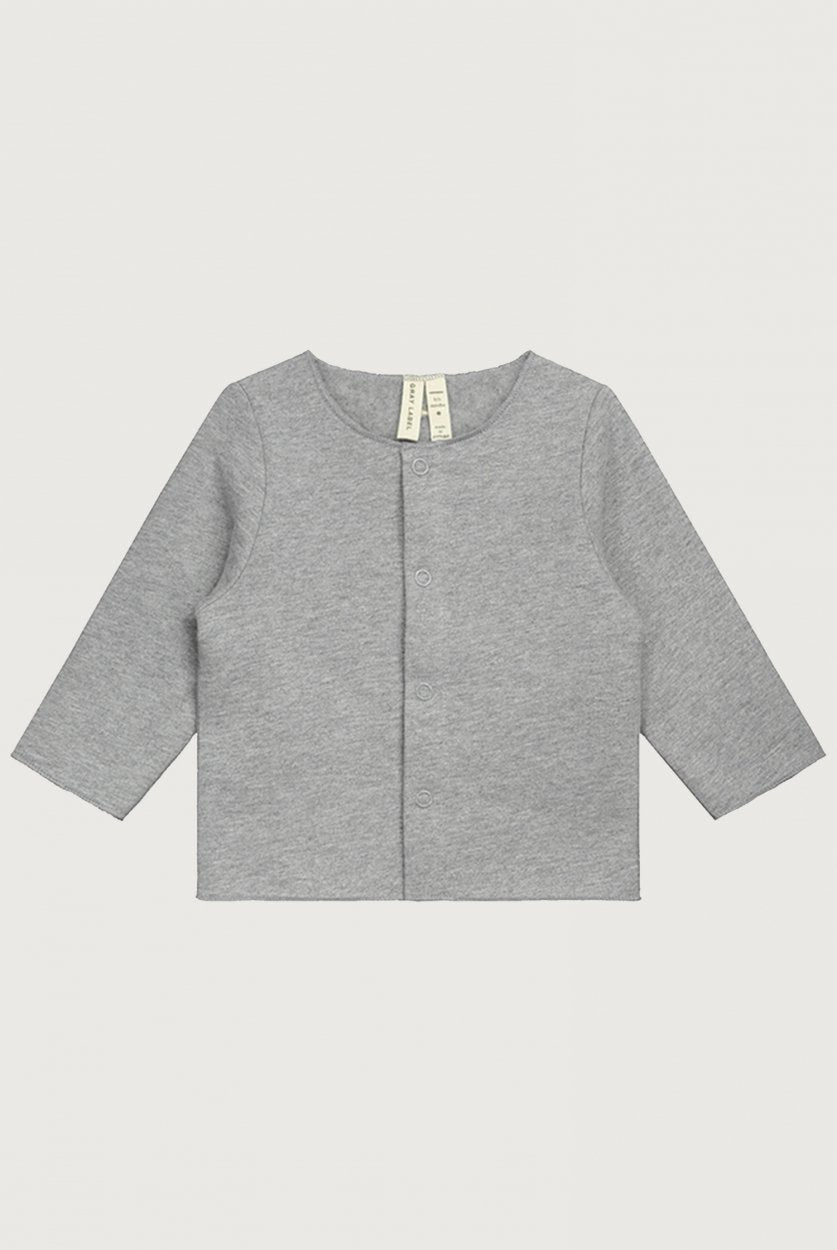 baby cardigan grey melange
Functional style made from the soft organic cotton fleece with a little elastane for ultimate comfort. It has long sleeves, round neck and  a press button fastening along the front with a baby lock finishing.
Gray Label is an Amersterdam based label, that creates timeless essentials, in minimalistic, unisex styles with luxe details, without losing the childlike innocence. Gray Label is a pioneer in sustainable production and all clothes are made of certified organic cotton.