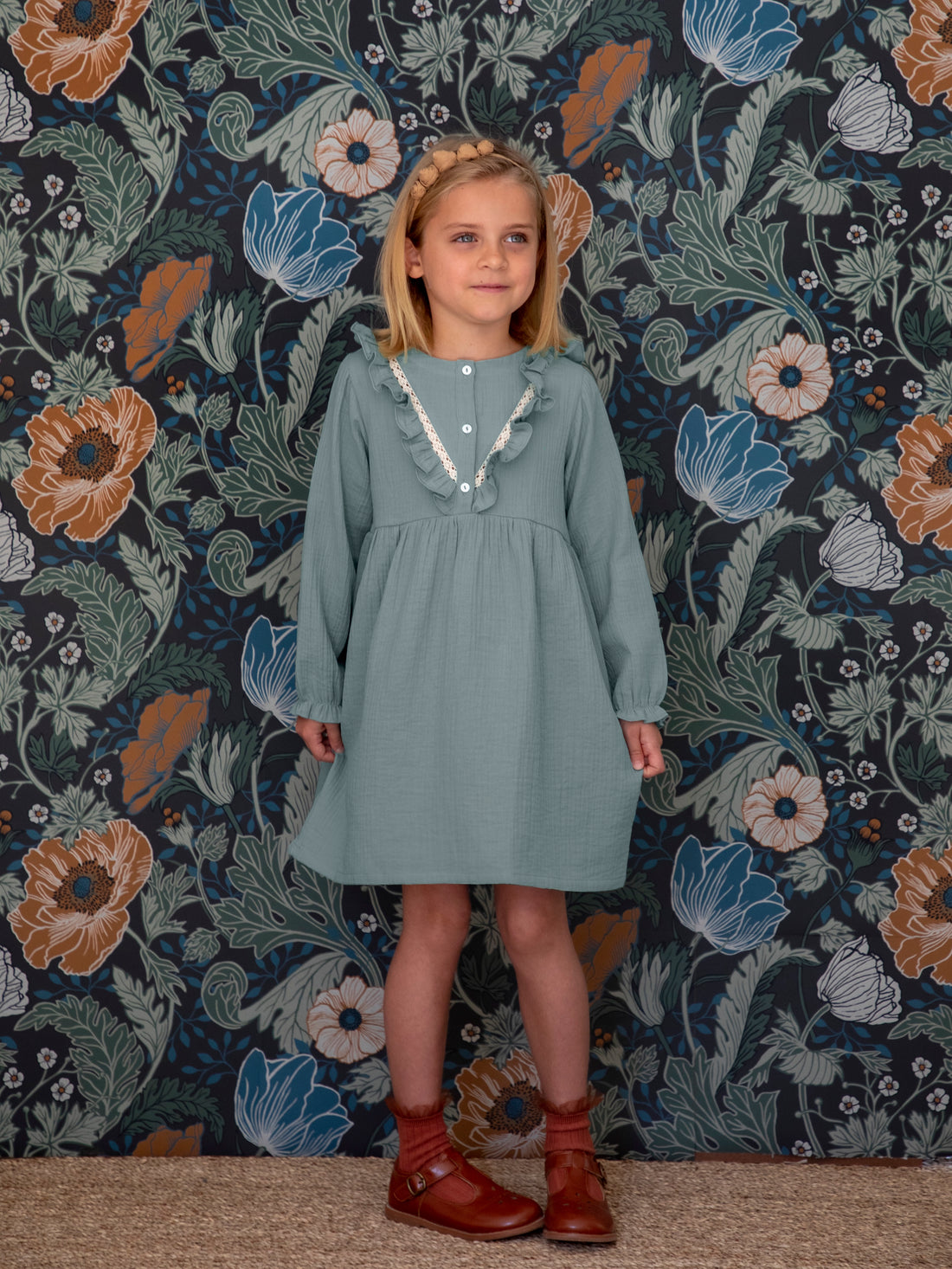 baby altair dress seafoam
Seafoam babydoll style dress with lace and ruffle detailing around collar. 
It is first and foremost a family story. The two elder daughters of a boisterous French family, Anaïs and Clémence combined their talents for design and style to create a brand that offers beautiful, timeless pieces in poetic prints and pastel colors. Petite Lucette offers a charming collection of children's clothing, from 3 months to 12 years old. A chic wardrobe combining elegant and comfortable pieces, as well as effortless, understated design with attention to detail.