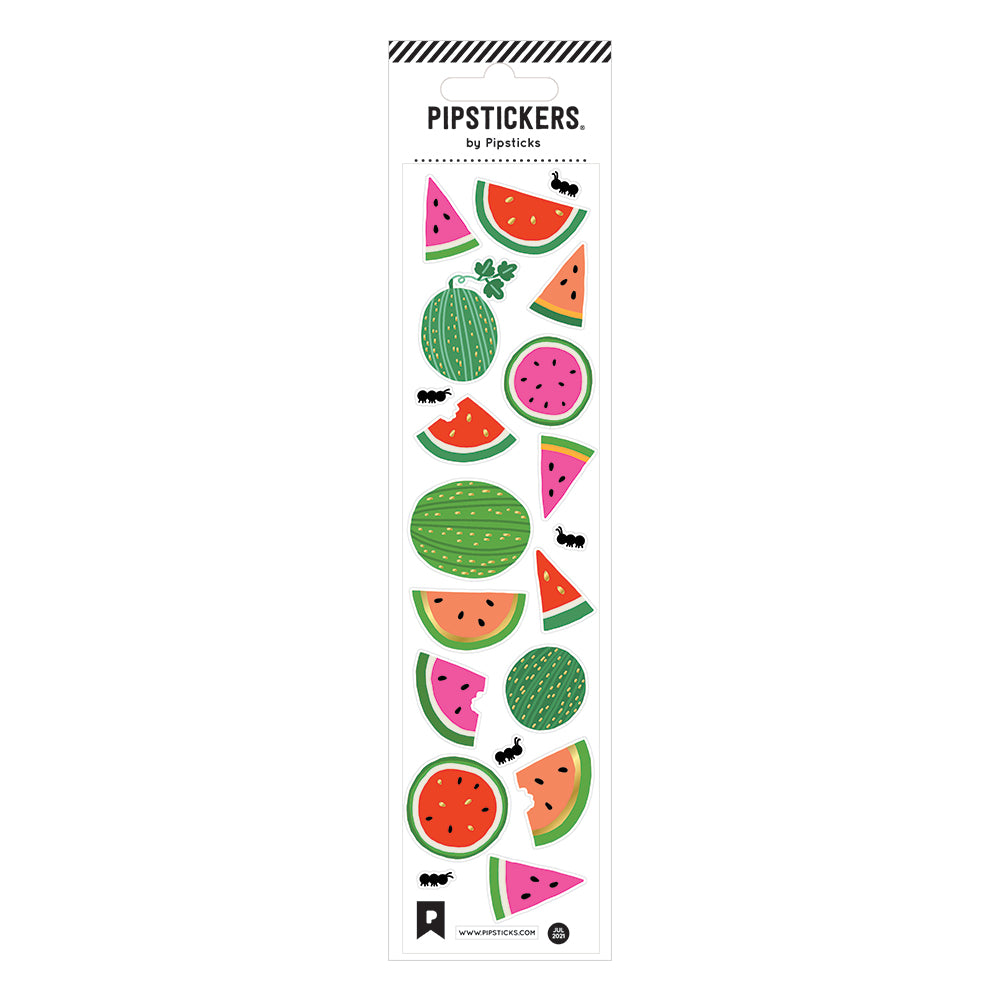 a slice of summer stickers
Summery fruit inspired PVC designs with holographic gold foil accents come on a clear backing. 
Includes one 2" x 8" sheet of A Slice Of Summer PipStickers and includes the Pipsticks manifesto
Pipsticks knows that little things that are cool and serve a purpose - even if that purpose is unadulterated fun - can rock your world and save your day. They are IN LOVE with stickers and understand their power to make you smile. Pipsticks doesn't stand for ugly or lame and work hard to bring you simple and fun. They promise that your Pipsticks experience will be touched by happy and helpful people.